Preview: Coys classic car auction, Ascot, 26 October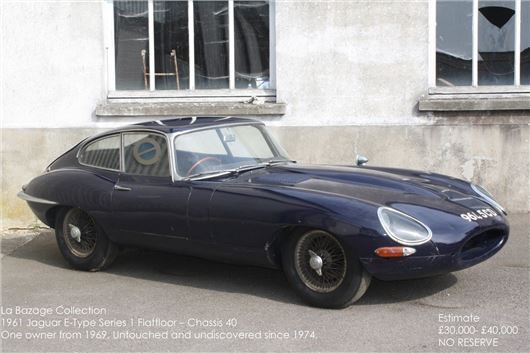 Published 18 October 2013
A 1961 Jaguar E-type 3.8 flat floor, chassis number 40 is to be auctioned by Coys at Ascot Race Course on 26 October. Chassis number 40 was left in a barn near Le Mans in France in 1974 and was there until discovered by Coys a few weeks ago. It has never moved although the engine was fired up some five years ago and turns over freely.
Other cars featured in the Spirit of Motoring Auction, which takes place on 26 October at the Ascot race course on the outskirts of London, include a rare Connaught L3 racing car from the collection of heavy metal rock god Ian Hill of Judas Priest; one of the finest Jensen Interceptors, a Vignale FF model that the auction house has never seen before; as well as a fabulous example of early motoring: a Ford Model T Speedster.
Alongside another highly original car, a Bentley 3.5 Litre, Coys will also be offering a Bentley Eight, directly from the collection of national treasure and television legend Sir Bruce Forsyth.
'This is a really amazing find which has got the Jaguar world really excited,' said Chris Routledge, Managing Partner at Coys, 'The 1961 car is in amazing condition considering where it was left.'
He added: 'But this is not the only Jaguar 'barn find'. We are also selling an XK120 Roadster reported to have a competition history that was found in a lock-up in Essex. The last XK that we sold in this condition made over £90,000 and we expect the E-type to do exceptionally well.'
For full details of these cars and other important entries, together with directions to the auction and viewing and sale times, please see www.coys.co.uk.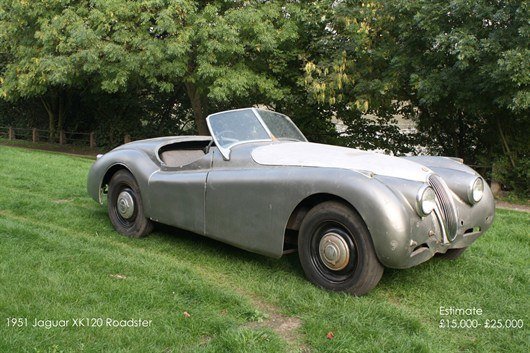 Comments
Author

Honest John
Latest