Garage find Mini expected to make £20,000 this weekend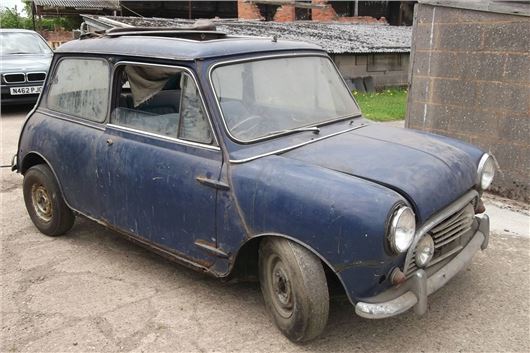 Published 27 June 2013
Obviously not previously owned by any Tom, Dick or Harry, this 'garage found' 1965 Austin Mini Cooper Radford was once the property of Beatles manager Brian Epstein. 
The car may be the only unrestored example with Beatles connections. After Epstein's ownership, the Mini passed on to George Harrison's brother, Peter Harrison, who kept it until December 1971, suggesting that the Beatles probably came into contact with the car.
The Mini by Coys at their traditional Blenheim Palace sale this Saturday 29 June. It is estimated at £18,000 to £22,000. In addition, an 1994 Audi Cabriolet 2.3E once owned by Diana, Princess of Wales, will also be offered.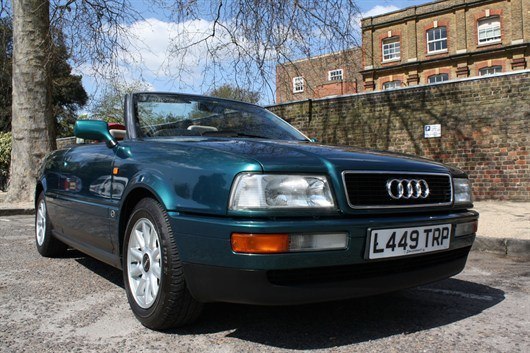 This Audi was the family car in which Diana, Princess of Wales was photographed in a number of occasions driving Their Royal Highnesses Prince William and Prince Harry in 1994. The car is in immaculate condition, finished in metallic Gomera green paint work with the original light beige hide interior, and has only 21,000 miles on the clock. It is estimated at £20,000 to £25,000.
Also on offer is a 1965 AC Cobra 289 MK III that belonged to the famous sixties personality Tara Browne, heir to the Guinness brewery fortune. Browne took delivery of this Cobra on the 11 November 1965, then commissioned it to be turned into a work of art by Dudley Edwards, one of the most important artists internationally of the 1960s pop-art scene.
Prior to Browne's death in a London Street crash in a Lotus Elan, the AC Cobra had been placed on display as Art on Robert Fraser's Gallery on Duke Street. The car has been property of the current vendor for the last 4 decades as part of a private collection in Southern England, receiving comprehensive servicing and maintenance work. This AC Cobra is estimated at £300,000 to £350,000.
Chris Routledge, Managing Director of Coys, said: 'The Blenheim sale has attracted some very high profile cars and presents an extraordinary opportunity for collectors to own significant pieces of Royal history, the Beatles past or the psychedelic movement of the '60s.'
For full details of these cars and other important entries, please see www.coys.co.uk.
Comments
Author

Honest John
Latest