Spy Who Loved Me Lotus goes under the hammer in London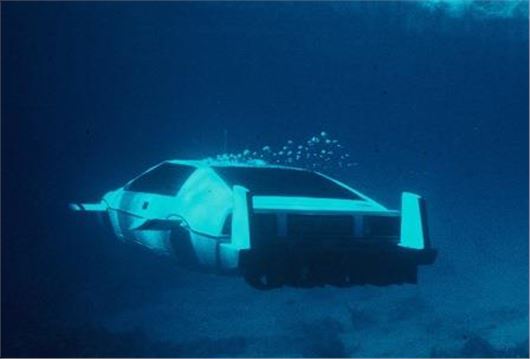 Published 28 June 2013
The one and only functioning submersible Lotus Esprit used in the film Spy Who Loved Me is to be offered by RM Auctions at its forthcoming London sale, to be held on 8-9 September, in Battersea Park.
The film model was known by the production team as 'Wet Nellie', and it was developed from one of six Esprit body shells used in the making of the film. As the only car to be built into a fully operational, self-propelled 'submarine', by Perry Oceanographic, based in Riviera Beach, Florida, it is the vehicle which claimed the most screen time in the film.
The driver of the car was Don Griffin, a retired US Navy SEAL and test pilot for Perry, who operated the vehicle utilizing its motorized propellers while manoeuvring with levered steering mechanisms. At the time, the car was said to have cost over $100,000 to create (equivalent to nearly a half million dollars today).
Subsequent to filming the underwater scenes in the Bahamas, the vehicle was shipped to Long Island, NY, where it was kept in an unassuming storage unit on a ten year rental, paid in advance. Fate later intervened when, in 1989, the then rent delinquent unit was put up 'blind' for public auction. A modest winning bid from an area couple brought surprise and wonder when the blankets were removed to reveal the iconic 007 'Submarine' Car. After positive authentication, the Lotus was shown occasionally – including a stint at the Petersen Automotive Museum – but mostly kept closely under wraps, until now.
For further information on RM Auctions' forthcoming London sale, or to view a frequently updated list of entries, visit www.rmauctions.com.
Comments
Author

Keith Adams
Latest