Results: Artcurial classic car auction, Paris, 10 June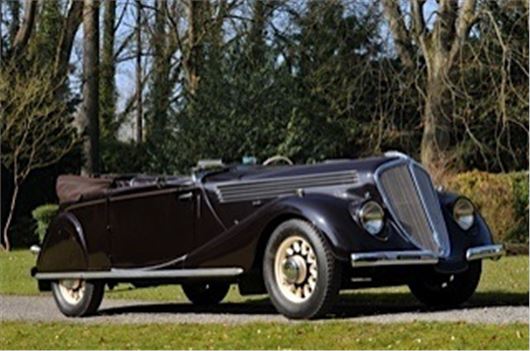 Published 12 June 2013
Artcurial opened its 2013 account with what it's saying was a spectacular sale in Paris. The sale took place at the Théâtre du Rond Point, Paris, and it was the auction house's first appearance at the exclusive venue located literally directly over the road from the company's headquarters.

The top seller at the auction was the 1939 Horch, which had been fancied to do well, but after the hammer fell, it almost doubled its upper pre-sale estimate. The final results for the sale, which lasted more than five hours, were an impressive auction total of €8.7m, more than €2m above the initial estimate, with 90% of the 92 collectors' cars sold - with 60% of these offered at no reserve.
The majority of cars will remain in France, including lot 257, the 1935 Bugatti 57 Gangloff, which came to the sale from outside France and now returns home. Some 13 cars sold to Eastern Europe, with many others going to collectors from other European countries and the US.
Highlights of the sale included the 14 cars from the André Lecoq Collection, and Maître Hervé Poulain, who conducted the sale, said: 'It is extraordinary for an auctioneer to hold a sale in a theatre. It was a fitting tribute to the celebrated coachbuilder that, in a very lively atmosphere, such high prices were achieved, with the cars selling to collectors from around the world, notably Russia and the US.'
The top sellers
1939 Horch 853A cabriolet (Lecoq):    €685,900 (estimate 280,000 - 360,000)
1938 Bugatti Type 57 Ventoux (Lecoq):    €523,400 (estimate €250,000 - 350,000)
1935 Bugatti 57 Gangloff:     €559,400 (estimate €500,000 - 700,000)
1938 Bugatti 57 Ventoux:    €363,400 (estimate €250,000 - 300,000)
1935 Renault Nervastella Grand Sport:     €218,000 (estimate €60,000 - 100,000)
1965 ASA 411GT:     €186,500 (estimate €50,000 - 80,000)
1986 Ferrari Testarossa ex-Schlumpf :    €132,400 (estimate €60,000 - 80,000)
1966 ASA 1000 GT:     €54,100 (estimate €15,000 - 25,000)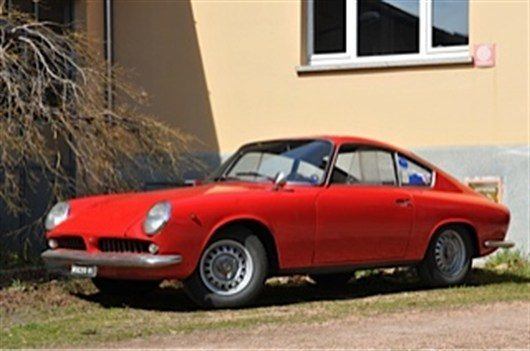 Comments
Author

Keith Adams
Latest