Curios: Volkswagen Golf Country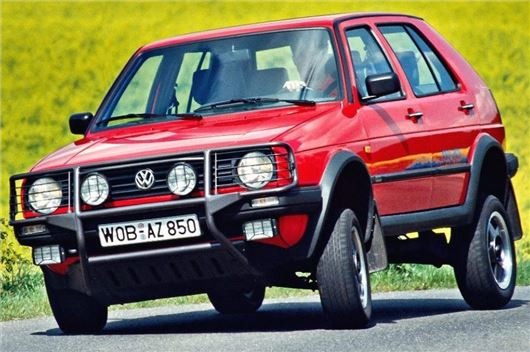 Published 23 January 2017
When Volkswagen dipped its corporate toe into the 4x4 waters of the '80s, it sought the help of Austrian all-wheel drive specialist Steyr-Daimler-Puch, a company responsible for numerous 4x4 conversions over the years. The result was the Golf Syncro of 1986, a road-biased 4x4 with a viscous coupling and flexible amounts of torque between its front and rear axles; but surely there was yet more potential to be exploited from the idea of an all-wheel drive Golf?
Indeed there was, which is why the 1989 Geneva Motor Show saw Volkswagen unveiling the Golf Country, employing an adaptation of the Syncro's 4x4 set-up combined with 21cm of increased ride height for decent off-road potential. The production version of the Country (available throughout much of Europe from early 1990) featured front and rear bull bars as standard, as well as sump protection, a subframe to protect the diff, plus an external rear-mounted spare wheel on a swing-away frame.
The end product was tough and distinctive looking, giving VW a handy leg-up into the rapidly expanding 4x4 sector of the time. Britain's VW enthusiasts ended up being denied the Golf Country, a model that would only ever be produced in left-hand drive form. Elsewhere though, the Country proved to be a minor hit (particularly in Europe's snowiest regions), with around 3000 produced during its short career.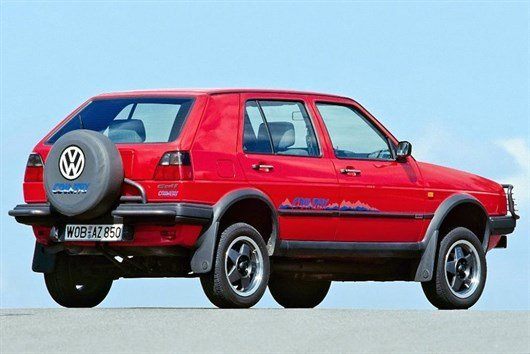 Those who bought into the Golf County concept seemed to love it, appreciating the combination of four-wheel drive grip and eager performance from the 98bhp, 1.8-litre petrol lump. It was, they argued, the ideal car for anyone seeking some useful 'oomph' combined with a modicum of go-anywhere ability.
Despite such success, however, the Country concept wasn't revived for the 1991-on MkIII Golf, leaving this MkII-based version as a unique model in VW history. Volkswagen has since gone on to become a major player in crossover and SUV sectors around the world, of course; and yet it was with a converted MkII Golf that the process arguably began.
Comments
Author

Paul Guinness
Latest