Curios: Standard 2000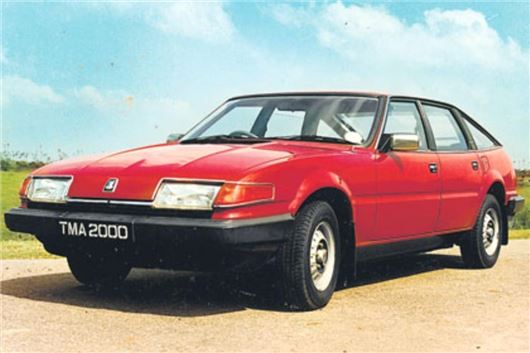 Published 25 June 2015
Standard Motor Products of India was a successful car manufacturer in its day, producing its own versions of British-designed Standard and Triumph models like the Vanguard and Herald. Interestingly though, the link between Standard-Triumph and its Indian partner also eventually led to the creation of this: the Standard 2000.
Yes, of course the car in the images looks like a Rover SD1. That's because it's essentially an SD1 built under licence in India by Standard, and sold there as the Standard 2000 due to its (83bhp) 1991cc engine – an ancient unit used for many years in the Indian-spec Standard Vanguard. Interestingly, the Standard 2000 was the first model built by Standard Motor Products that wasn't of Standard or Triumph origin.
By the time the SD1 entered production in Britain in 1976, Standard was obviously long dead as a marque, while both Triumph and Rover found themselves part of the mighty British Leyland. Towards the end of the SD1's life, however, a deal was struck for Standard Motor Products of India to buy all production rights and tooling for the Rover. Indian-built Standard 2000s began rolling off the Madras-based production line from 1985.
There was enough capacity at the factory to build 4000 cars a year, but sadly the Standard 2000 wasn't a success in its Indian homeland. With a list price of 212,000 rupees at its launch, it was hugely expensive for the time, and could only be afforded by the very wealthiest of car buyers. There simply weren't enough of them around to maintain healthy sales for Standard, however, and within three years the production lines ground to a halt.
It was a sad end to an overseas deal that could have worked well for both companies involved. Ironically though, the loss of the Standard 2000 brought good news for Britain's SD1 owners in the 21st century, when spares specialist Rimmer Bros located the entire stock of remaining Standard 2000 parts (including huge numbers of panels and the odd complete bodyshell) in India, bringing them back to the UK to help Rover owners with their repairs and restorations. What's that about clouds and silver linings?
Comments
Author

Paul Guinness
Latest