Curios: Mebea Fox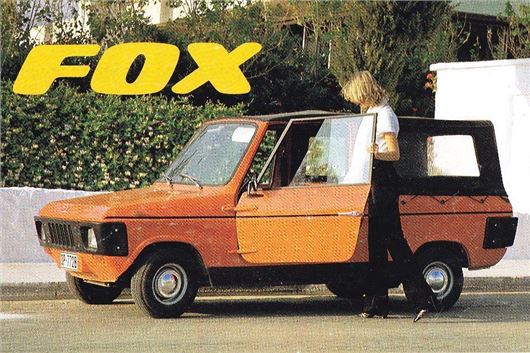 Published 02 June 2015
If we asked you to name one thing that the sun-kissed resorts of Greece and the Staffordshire town of Tamworth had in common, you might struggle. Unless you knew about Mebea, that is. This once-successful Grecian moped manufacturer struck a deal with Tamworth-based Reliant at the start of the '70s, marking the start of a beautiful friendship. Or something like that.
Three-wheelers like the TW9 pick-up and Robin saloon were adopted by Mebea and put into production in Greece. But what the company really needed was a four-wheeled utility vehicle – the kind of machine that offered the usefulness of a car but in a package officially classed as a light commercial, thereby making the most of Greece's tax laws of the time.
Naturally, it made sense to develop such a model with Reliant, basing it around the chassis, engine and running gear of the Kitten. And the end result was the Mebea Fox, developed as a joint project between Mebea and Reliant but initially solely for Greek consumption.
The Mebea Fox was launched in 1979, and sold well in its sunny homeland until 1983. That's when Greece's taxation laws were changed, with utility vehicles suddenly attracting the same kind of extra tax as passenger cars. The Fox rose in price and sales plummeted as a result. The Mebea Fox was effectively killed off by Greek politicians.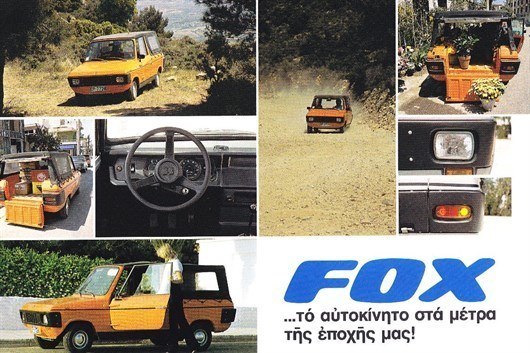 Not quite, though. In order to make the most of its previous investment, Reliant decided to launch the Fox in Britain, switching production to Tamworth and keeping it on sale from 1983 through to 1990. The Fox came with an 848cc engine, glassfibre panels, a canvas-covered rear and a removable back seat. It was the most versatile vehicle in its sector, and yet only around 600 examples found buyers during the Fox's seven-year UK career.
Still, none of that would have happened had it not been for Mebea's original bright idea and Greece's subsequent taxation changes. As for Mebea itself, the loss of the Fox proved too much and the company ceased to exist soon after its brainchild relocated to Britain. It was a sad end for a company whose utilitarian offering had all the makings of a real People's Car.
Comments
Author

Keith Moody
Latest