Top 10: Goodwood Festival of Speed 2017 classic highlights
The Goodwood Festival of Speed is arguably Britain's greatest outdoor automotive event, with thousands of incredible cars on display and in action. The 2017 event was one of the best yet, with classic Formula One, touring cars and the rally greats in action on the world famous Goodwood Hill, with some of motorsport's biggest names behind the wheel.
Here's our top 10 classic highlights from the motorsport spectacular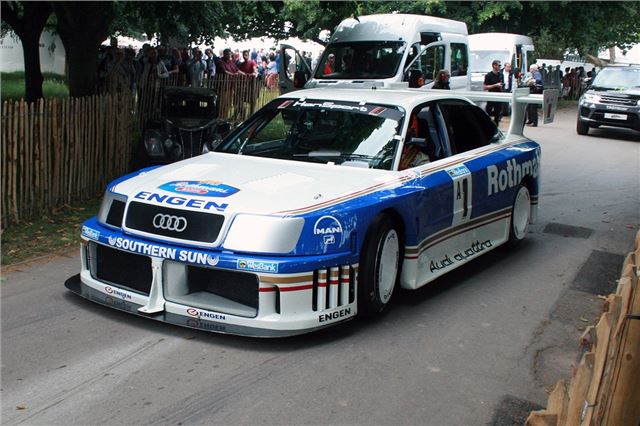 1


1992 Audi S4 GTO 
Touring car icons were out in force at the Goodwood Festival of Speed 2017, with this early 1990s German tin-top proving to be an undeniable highlight. Built to race in South Africa, the S4 GTO utilised the technical knowledge Audi had gained in the IMSA championship in the USA, with its turbocharged 2.2-litre engine developing 720bhp.
With Hans Stuck behind the wheel, the S4 GTO won both races on its debut at the penultimate round of the 1992 Westbank Modified Race series. In 1993 the S4 would go on to dominate the race series, with Chris Aberdein going on to take the title. 
Comments