Top 10: Goodwood Festival of Speed 2017 classic highlights
The Goodwood Festival of Speed is arguably Britain's greatest outdoor automotive event, with thousands of incredible cars on display and in action. The 2017 event was one of the best yet, with classic Formula One, touring cars and the rally greats in action on the world famous Goodwood Hill, with some of motorsport's biggest names behind the wheel.
Here's our top 10 classic highlights from the motorsport spectacular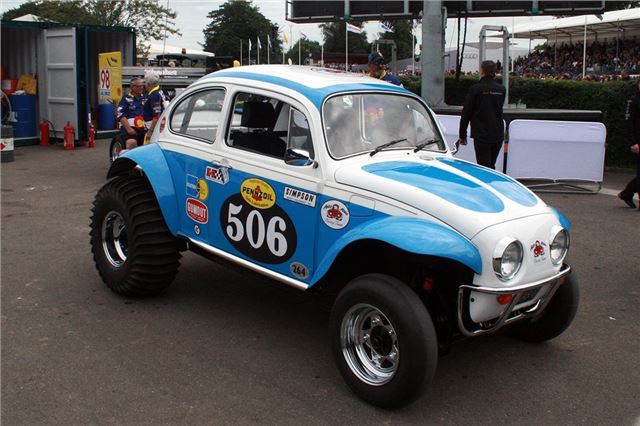 9


1979 Tamiya Sand Scorcher
This incredible off-roader is a full-size realisation of the famous 1979 Tamiya Sand Scorcher radio controlled car. It was one of a handful of full size Tamiya-inspired cars in action at Goodwood.
Unlike the all-electric miniature original, this recreation is based on a Baja Volkswagen Beetle and is powered by a rear-engine 1600cc petrol engine. It belongs to Oliver Ellerbrock who created three Tamiya life-size recreations: the other two are full-size versions of the 1982 Wild Willy and the 1994 Fast Attack Vehicle. 
Comments