Top 10: Classic cars at the Mazda museum in Germany
Mazda has opened its first car museum in Europe – and the only one outside Japan. Based in Ausburg, Germany, Mazda Classic boasts 45 cars and spotlights nearly 100 years of the car maker's history. Created with the owners of local Mazda dealer group Auto Frey, the museum is located in a refurbished tram depot dating from 1897. The selection of vehicles will change continually, too, with additional gems from the Frey's collection of 120-plus vehicles destined for rotation into the exhibit.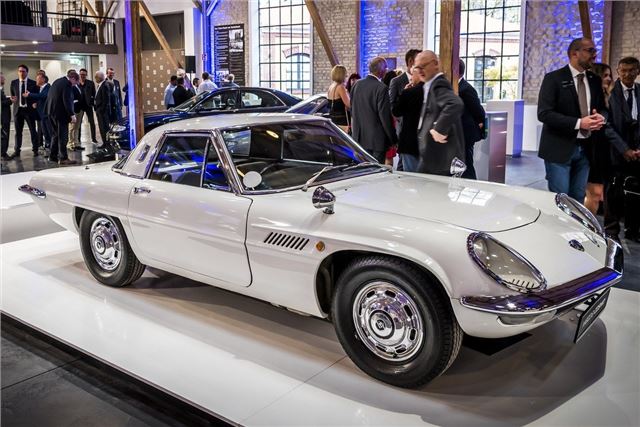 7


Mazda Cosmos Sport 110S
The Mazda Cosmos Sport (sold overseas as the 110S) was the world's first mass-production rotary-engine sports car. It was first unveiled at the Tokyo motor show in 1963, but it was still a work in progress - with the Wankel powerplant causing problems and road-ready versions wouldn't be available until 1967. By then, Mazda's engineers had carried out more than 700,000km of high-speed endurance test drives. The 982cc twin rotor was good for 110PS and a stop peed of 185km/h.
Comments