Top 10: Classic cars at the Mazda museum in Germany
Mazda has opened its first car museum in Europe – and the only one outside Japan. Based in Ausburg, Germany, Mazda Classic boasts 45 cars and spotlights nearly 100 years of the car maker's history. Created with the owners of local Mazda dealer group Auto Frey, the museum is located in a refurbished tram depot dating from 1897. The selection of vehicles will change continually, too, with additional gems from the Frey's collection of 120-plus vehicles destined for rotation into the exhibit.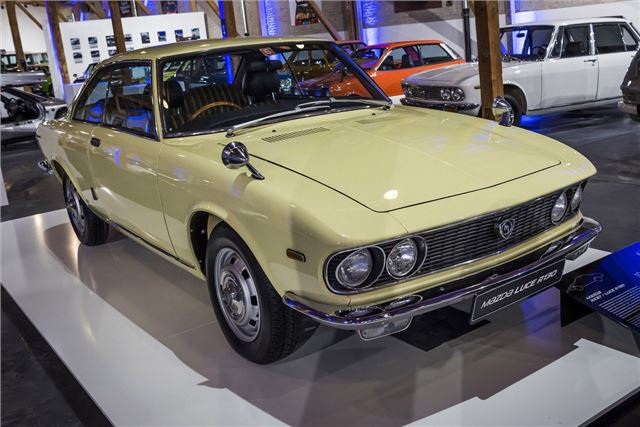 4


Mazda Luce R130
Introduced in 1966, Mazda's Luce was its flagship model at the time. Characterised by an 'A-line' connecting front, center and rear pillars, it was based on a Bertone original design from Italy, modified by Mazda's designers to suit the company's tastes. The name was taken from the Italian word 'Luce', which meant bright or shiny - and it's fair to say it was superior to most Japanese cars of the era. The hardtop coupe was powered by a 1.3-litre twin rotary and followed in 1969. Costing from 1.45 to 1.75 million yen, the Luce Rotary Coupe competed in the luxury personal car market that was emerging at the time.
Comments