Top 10: Classic cars at the Mazda museum in Germany
Mazda has opened its first car museum in Europe – and the only one outside Japan. Based in Ausburg, Germany, Mazda Classic boasts 45 cars and spotlights nearly 100 years of the car maker's history. Created with the owners of local Mazda dealer group Auto Frey, the museum is located in a refurbished tram depot dating from 1897. The selection of vehicles will change continually, too, with additional gems from the Frey's collection of 120-plus vehicles destined for rotation into the exhibit.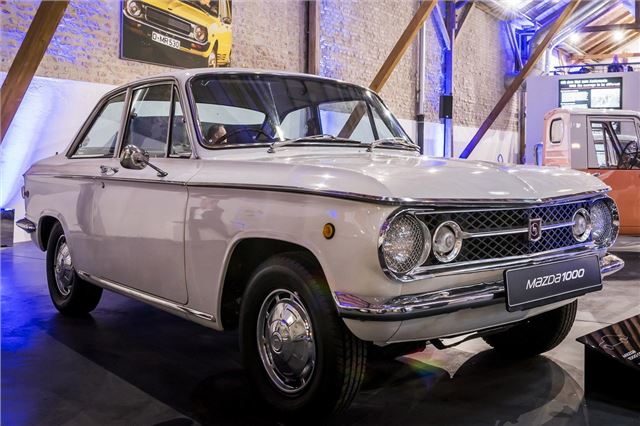 2


Mazda 1000 Coupe
Sold as the Mazda Familia in Japan, this small family car was designed by Giorgetto Giugiaro. It was an extremely affordable Kei car that represented Mazda's abitions to grow alongside the Japanese economy. Export models were given numbers relating to their engine size, hence this 1000 coupe. Powered by a 985cc engine that produced 68bhp, it was a top of the range model.
Comments