Top 10: Classic cars at the Mazda museum in Germany
Mazda has opened its first car museum in Europe – and the only one outside Japan. Based in Ausburg, Germany, Mazda Classic boasts 45 cars and spotlights nearly 100 years of the car maker's history. Created with the owners of local Mazda dealer group Auto Frey, the museum is located in a refurbished tram depot dating from 1897. The selection of vehicles will change continually, too, with additional gems from the Frey's collection of 120-plus vehicles destined for rotation into the exhibit.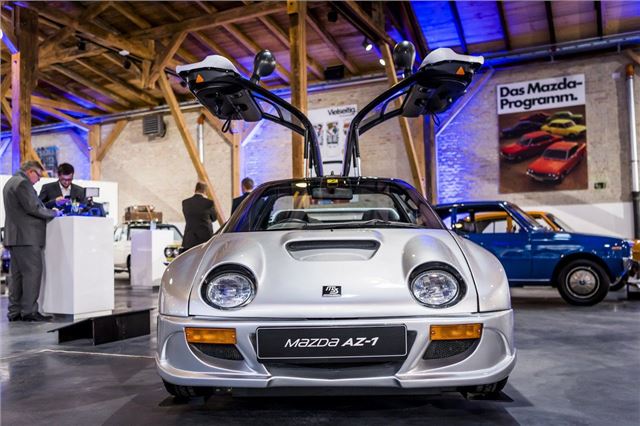 10


Mazda AZ-1
The Mazda AZ-1 was a mid-engine kei-car built from 1992-94. It was remembered for two things - its gullwing doors, and non-Mazda engine. The powerplant was a turbocharged version of Suzuki's 657cc powerplant. It started life as the Suzuki RS1, but didn't make full production until Mazda got involved. In fact, the team was lead Toshiki Hirai, the father of the MX-5. Launched into a recession, it cost more than rivals like the Honda Beat and Suzuki Cappuccino and failed to sell. With just over 4000 made, the AZ-1 is now a rare beast.
Comments