Top 10: Cheapest classic cars sold at auction this year
Over the past few years, we've seen some of the highest prices ever paid for classic cars at auction.
Top of the charts is a Ferrari 250GTO, which sold for £25m in 2014. This is followed by a Merecedes W196R (£19.5m) and a Ferrari 275GTB (£17m).
In fact, according to research form ClassicCarPrice.com, classic car auctions sales account for £350m for the first six months of the year.
So that's the top of the tree, but what about life at the bottom? Well, thanks to ClassicCarPrice.com we can show you. Here are the ten cheapest classic cars sold at auction so far this year.
Visit ClassicCarPrice.com for more.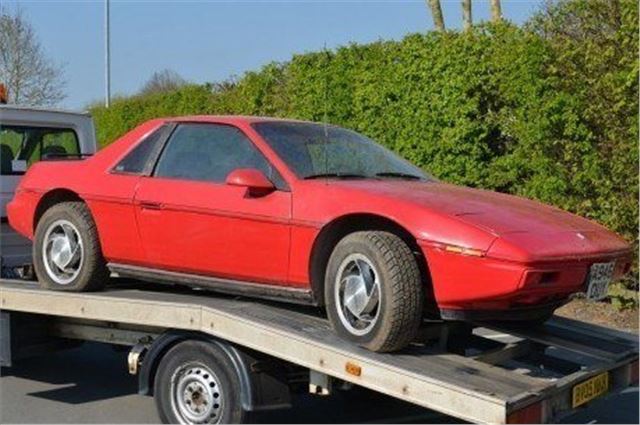 8


Pontiac Fiero - £330
The top accolade of the cheapest car to sell at auction so far this year is shared by three distinctly different models. Perhaps the Pontiac Fiero's reputation for engine fires is one reason values seem to be in the doldrums. A 1984-registered restoration project sold by Brightwells in March is not the only Fiero we've recently seen selling for just £330. 
Comments