Volkswagen K70 (1970 - 1974)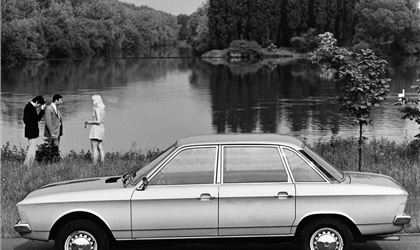 K70L and K70Ls
reviewed by Anonymous on 30 March 2020
3
Cost of maintenance and repairs
2
Experience at the garage or specialist
1
How you rate the manufacturer
Like no other vw because it's mainly NSU.
I think our family had 5 in total. No two were exactly the same in character, due to age. The first front wheel drive vw it was too different for staid vw customers, a salesman's nightmare. Vw had made rear engined cars too long (Nordhoff in charge) and in a panic started finding fwd designs. NSU was bought for the w***el rotary licence, the k70 an added bonus. Think of it as a normal PISTON engined Ro80 for the masses and that's what may have saved NSU. NSU had virtually productionised the k70, with estate and rotary versions planned. People rave about the ro80, yes but the warranty would have bankrupted NSU eventually, the k70 should have sold first to put money in the bank from mass sales. Or an Ro80 with piston version. Engineers not marketeers to the end...
So it has soft suspension, a lot of weight over the front wheels, an understeering very safe handling car. Heavy steering parking, no pas. Some found the gearshift awkward. These were the ones that fought the gear lever and loosened the bolt underneath, leaving no selection.
Much room with a huge boot. The front seats folded slowly flat to make a bed.
The engine was a development of the Prinz 1200/TT. They had little experience either with water cooling at the front (water pump went often). It redlined at 6800rpm, a made a sound like nothing else. The clutch could be changed from above in 30 minutes, had dual chains- no cam belt to break. Vw should have used these ideas again...
It was average reliability, each car was different for that but better than the first series polo, golf, Passat (people forget how bad they were). By the end the LS was quite a well sorted car.
Vw couldn't wait to stop making the car and get rid of all parts and information , forget about it completely.
This left owners isolated, with no parts to fix a valueless car. So the k70 disappeared, but breaking the ice or leading is never easy.....
Write your review
About this car
| | |
| --- | --- |
| Top speed | 105 mph |
| 0-60 | 13.0 s |
| Power | 75 bhp |
Just reviewed...