MG ZT (2001 - 2005)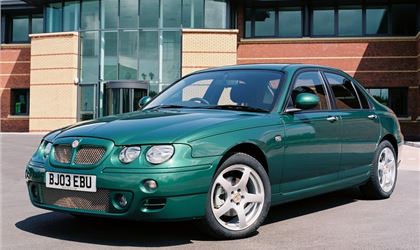 MG ZT260
reviewed by Anonymous on 2 May 2014
4
Cost of maintenance and repairs
5
How you rate the manufacturer
Fun cruiser - love the noise and handling
This car was purchased unseen on ebay, and the chap who sold it to me met me at Birmingham station. I'd had Rover 75s before, but at nothing larger than 2.0L, and I'd always fancied something with a larger engine.

In the weeks I've had it, it has never once not put a smile on my face! The Mustang V8 burbles away, and the noise up and down hills must be what it was like to be a spitfire pilot.

Averages 27mpg on long journeys. The car is a basic piece of kit, and the ride not as comfortable as the Rover 75. But I've kept that too, so now I have a choice.

Wonderful car! Thanks MG/Rover.
reviewed by Rasmus on 14 May 2012
Write your review
Just reviewed...