Citroen Xantia (1993 - 2000)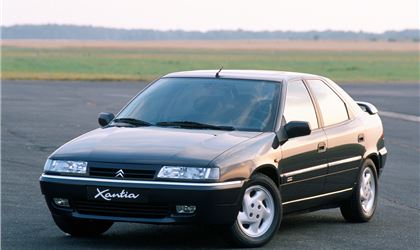 2.0 HDi Exclusive
reviewed by glowplug on 27 January 2015
3
Cost of maintenance and repairs
3
How you rate the manufacturer
Citroens take on a Mondeo?
I bought this to replace a 405 GTX TD that had a Punto shoved into it by a white van. My brother had a couple of BXs a few years earlier that I really liked so I thought what could be better than a modern Citroen with a better diesel engine and improved (hydractive 2) suspension? Only VSX and Exclusive Xantia models have Hydractive type suspension. There's the crazy Activa with a even flashier setup but I'll leave that for someone else to write up.

I collected it from Carlisle and drove it home. Hmm there was a serious lack of grunt and the magic carpet ride was a bit lacking. Not to worry I thought, I'm OK with a set of spanners and electronics. The ride was still OK by normal car standards but had a tendency to bottom out on serious changes in road height. The cabin was a nice place to be, leather interior, heated seats, A/C, etc. The only thing missing was cruise control. Over the coming months I replaced all the sphere's, stripped and rebuilt the suspension valves and pressure regulator, checked the wiring/ECU/electrovalves and flushed the hydraulic system with the recommended fluid but even after months of trying the suspension never kept the magic carpet ride for more than the odd trip here and there. No fault could be found but I was hooked on quirky cars and wanted something a bit more unique. In the end I used it to trailer a Citroen XM from Glasgow to Sheffield, fixed the XM and sold the Xantia. Despite the feeling of a lack of grunt it towed the trailer and XM fine and averaged 40mpg there and back. Looking back I think the MAF was probably faulty but back then I didn't know that much about common rail diesels.

It never broke down or failed to start. I try another if the same model came along.
Write your review
Just reviewed...