Our Cars: 1990 Audi 80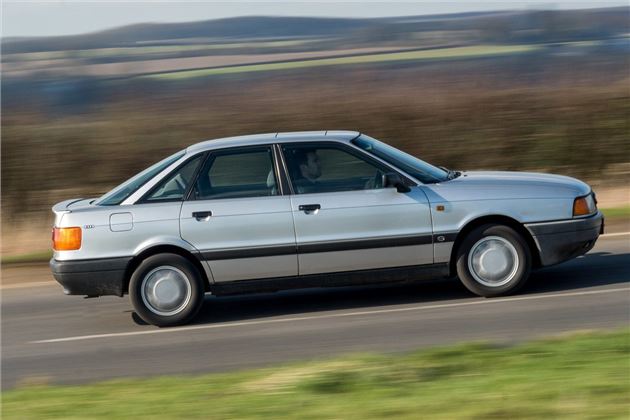 25 May 2016: Will our new Audi 80 make it home without a drama?
The Details
| | |
| --- | --- |
| Current mileage | 220,104 |
| Actual economy | 29mpg |
| Costs so far | £1 (pork pie) |
As I sat behind the wheel of my new Audi 80, two thoughts struck me. The first was that I don't think I've owned a car with 220k on the clock before. The second was a sense of wonder as to whether or not it would make it 100 miles home. Especially after it had been stood for the best part of six months.
After checking the fluids and tyre pressures, it was time to jump start the dead battery. After a couple of turns of the key, the 80's 2.0-litre petrol settled down a regular idle and my trip home via some of Britain's busiest motorways looked like it was actually going happen.
The brakes felt stiff, but didn't seem to be binding – although the clutch was quite snatchy. This could either be down to the hydraulics or the clutch itself. Either way, fixing it will be involved and expensive so I'll deal with that particular problem when it gets (much worse).
With my AA card in my wallet, and a valid MoT certificate on the passenger seat, all that was required for onward progress was some road tax and a trip to the petrol station for some supplies (unleaded, pork pie, cornetto).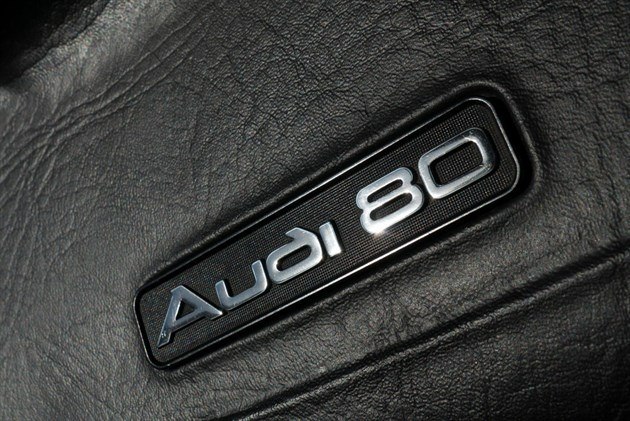 Thankfully, travel conditions wear near perfect. It was a cool spring day with just a light drizzle of rain. Traffic wasn't too sticky and the Audi seemed to enjoy its little trip northwards to Cambridgeshire. It's the kind of run back you hope for when you're at the wheel of an unknown classic… although it doesn't make for an entertaining reading, granted.
Two memorable highlights of the journey included a temperature gauge that stopped working as soon as hit traffic on the M25. A moment you could describe as mildly hairy. The second bottom-clencher was a smell of burning a few miles in. I'm no car doctor, but I'm putting this down to dust being burnt off around various electrical components.
Spending a couple of hour behind the wheel of 'Klaus' (as we've named him), did make me appreciate what fine cars these were, back in the day. Imagine it: you could have a Ford that was underpowered and felt like it was made from tinfoil, or a solid feeling Audi with a decent engine and electric everything. As fun as Fords are, I know which one I'd rather have.
So I arrived home safe, warm, and even dry (rare in many classics). Part of me was glad that the mysterious electrical fault that was causing the engine to cut out didn't present itself. But I'm still looking forward to seeing it so I can try and figure out what's wrong with. Guess we'll just have to wait and see.
Later: New arrival: 1990 Audi 80 »
Updates

It's time for the Audi's annual MoT test. Will it pass or fail?

Old cars. Sometimes they start, sometimes they don't...

Keith decides this Audi 80 is too good to resist

25 May 2016: Will our new Audi 80 make it home without a drama?
After six months' asleep, our Audi is tasked with a 100-mile trip