Our Cars: 1990 Audi 80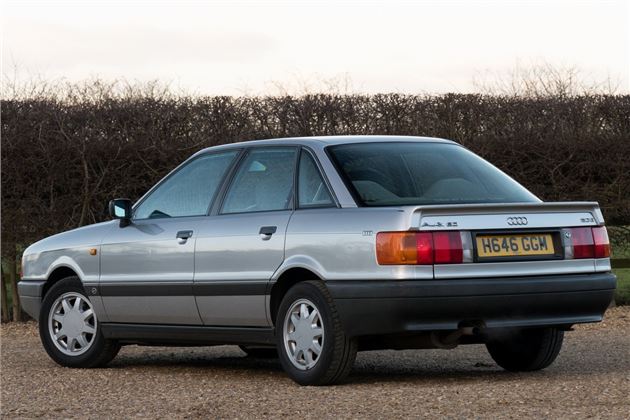 28 July 2016: MoT time for our Audi 80
The Details
| | |
| --- | --- |
| Current mileage | 220,182 |
| Actual economy | 29mpg |
| Costs so far | £40 (fuel) |
After the Audi's failure to proceed, I decided that MoT time couldn't come around soon enough. The issue of starting (or re-starting) the car hasn't happened since, but I still welcomed to the chance to pick my local mechanic's brain on the issue.
And then there was the problem of a few suspension-related klonks. This seemed to be a ball joint issue that happened most when the steering was loaded and then uploaded. So I booked the car in with the garage, raised my concerns and hoped for the best.
If the Audi were to fail on some suspension items, it would be in good company. According to our MoT data, these are one of the most common items to fail the annual roadworthiness test. Other common problems are to do with headlights and brakes – I think we should be ok there.
As I sat there, thumbing the motoring magazines, waiting for news of the patient it struck me that I hadn't seen another Audi 80 on the road since I'd had the car. According to our How Many Survived data, there are about 4200 Audi 80s left, around half of which are on the road all year round.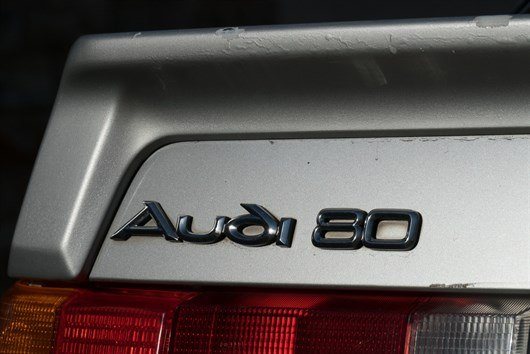 No wonder I hadn't seen one in a while, then. Survival rates aren't quite bad enough to put the model on the endangered species list, but at the current survival rate it won't be long. Prices for the 80-based convertible are starting to creep up so hopefully this will have a knock-on effect for the rest of the range.
After half an hour (although it felt like longer), the verdict on the Audi's roadworthiness was in. The result? A pass. During a pre-test checkover, the mechanic had noticed a few more jobs for the 'to do' list, but nothing urgent.
And so Klaus now has a ticket to ride for another year, and I need to save up my pennies for parts. This is my first experience of classic Audi ownership, so let us know if you can recommend any parts suppliers.
« Earlier: Our Audi 80 refuses to start
Compare classic car insurance quotes and buy online. A friendly service offering access to a range of policies and benefits.

Get a quote