Our Cars: 1990 Audi 80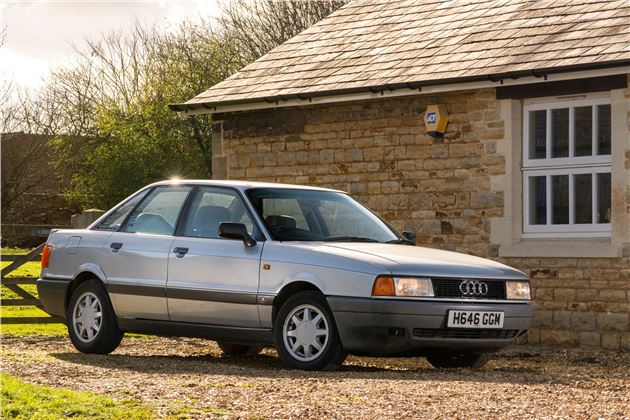 25 April 2016: New arrival: Audi 80
The Details
| | |
| --- | --- |
| Current mileage | 220,000 |
| Actual economy | 29mpg |
| Costs so far | £0 |
Things have a funny way of working out, don't they? At the end of last year, I wrote one of our Grand Monday pieces about a tempting Audi 80 that was for sale at £575.
It had been garaged for most of its life and its current owner had looked after it for nearly 20 years. It was in good condition and its galvanised bodywork showed little sign of rust. Inside, it was like new – apart from the addition of an aftermarket Sony face-off radio. It even came with a stack of history and original keys. This had all the makings of my next motor.
So what was the catch? There were a couple, actually. The first was the mileage – 220k. But those 2.0-litre four-cylinders are tough and, aside from worn valve stem seals, there's not much to go wrong. As long as they've been well looked after.
More worrying was the car's random electrical fault, described in the advert as periodic distributor problems. This would basically result in the engine cutting out whenever it felt like it – or not getting going. I was tempted, but having just come out of a long-term (and expensive) relationship with a Porsche 924 with similar electrical gremlins, I just couldn't go there again.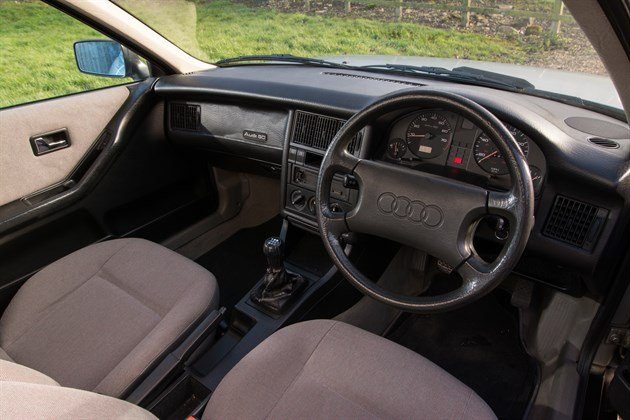 Or so I thought. The weeks rolled by and, over Christmas, the owner had emailed me to see if I was still interested in the car. I explained my past relationship, and politely declined the offer. But she was keen it went to an enthusiast and convinced me to give it another go. A deal was struck and I soon found myself on the train down to collect the car.
The owner had already replaced the 80 with a nearly new Audi A3, so getting the old girl going meant it needed a jump start. Not before checking all the fluids, of course. Luckily, the seller had been starting it up regularly and taking it for a short drive up the yard to stop the brakes from seizing.
With the jump leads on, the car quickly sparked back to life and settled to a relaxed burble after a few minutes. I let it idle while sorting out the paperwork and then it was time to make sure the electrics worked (they did).
With a few months left on the MoT, the Audi was road legal. But it hadn't been on a long journey in at least four months. Was I going to try and drive it home? Of course I was. Whether it would make it or not was a different matter altogether…
« Earlier: Will our new Audi 80 make it home without a drama? Later: Our Audi 80 refuses to start »
Updates

It's time for the Audi's annual MoT test. Will it pass or fail?

Old cars. Sometimes they start, sometimes they don't...

25 April 2016: New arrival: Audi 80
Keith decides this Audi 80 is too good to resist

After six months' asleep, our Audi is tasked with a 100-mile trip
Compare classic car insurance quotes and buy online. A friendly service offering access to a range of policies and benefits.

Get a quote