Protect your neck with Laser Tools work mat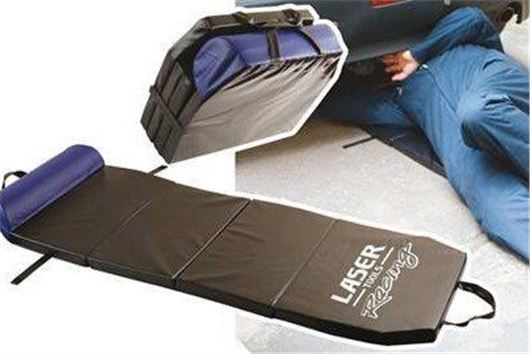 Published 28 May 2015
Nearly £50 might sound like a lot to pay for a work mat, but it depends on how much you like being uncomfortable.
If you enjoy getting back pain from lying on cold, concrete floors, then you carry on – but we'll take the work mat.
This Laser Tools item is well padded and will keep you comfortable – even during those long winter nights.
At 1200mm, it's long and has a padded head/neck rest, too. Folded away it can be stashed in the boot (just in case) or double as a seat, a picnic blanket… or any other occasion when you need to park your bottom in a seat-free zone.
Price: £46.50
From: Laser Tools
Comments
Author

Keith Moody
Latest