Get your motor running with this mini jump pack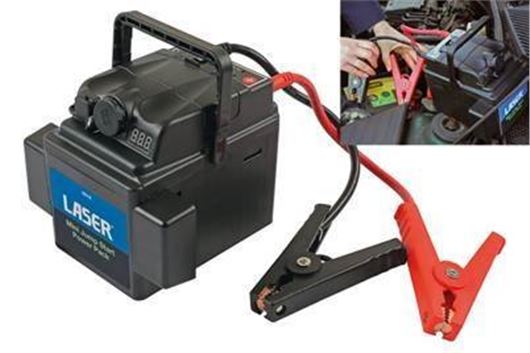 Published 13 March 2015
Having charging issues with your classic? Then take a look at this new Mini Jump Start Pack from Laster Tools.
It's lightweight and compact, so it's ideal for keeping in your classic - but it's got plenty of power for getting your engine running.
In fact, this Mini Jump Start Pack will get petrol engines up to 6.5 litres turning, and diesel engines up to 3.0 litres back on the move.
But it's not just a jump pack. Loaded with bright LEDs, it can shine a light on those late-night breakdowns – and there's even a probe to check the charge left in your car's battery.
There's even a 12V DC output socket, plus two 5V USB outputs – ideal for charging you mobile phone.
It comes with a 240V-12V charger so you can recharge it at home. And there's a 12V DC charging adaptor so you can charge it from the 12V socket in your car.
And you don't need to worry about overcharging it, either. An inbuilt sensor will shut the battery down once it's fully charged – so it's safe to leave it charging for 24 hours a day, 365 days a year.
Comments
Author

Keith Moody
Latest