Clear rear screens for classics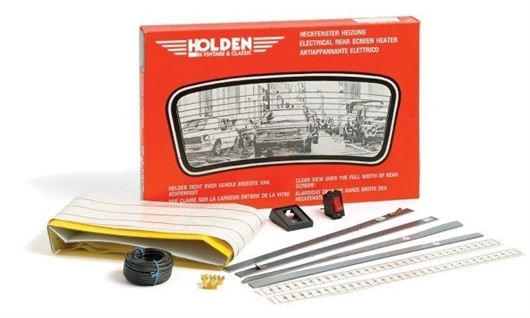 Published 25 October 2014
Let's face it, the older your classic is, the less comfortable it's likely to be during the winter months.
With most cars from the 1950s and 1960s (and sometimes even later) coming with only the most basic heaters and almost certainly lacking a heated rear window, keeping them going all year round can be a challenge.
According to Holden Vintage & Classic, however, that's where this new design of electric screen heater comes into its own.
Described as a re-master of an old classic, this 12-volt adhesive screen heater should add a touch of modern convenience to any older vehicle and, according to Holden is 'particularly useful for those that compete in rallies'. In development for the last twelve months, it has now been brought to market after extensive testing on Holden's own Citroen 2CV.
Company boss Julian Parker explains, 'We carried out rigorous testing on the 2CV with the prototype, and it proved a great success. All we needed then was to get the item into production. This has now been achieved and the first batch is here, just in time for those cold and frosty mornings.'
The new screen heater fits to the inside of your car's rear window and is wired using the switch provided. The kit includes three lengths of self-adhesive heater element that can be cut to size, plus two end connecting strips. Full fitting instructions are available both with the product and via Holden's own website.
If you fancy keeping your rear screen clear this winter, the Holden electric screen heater costs a not outrageous £70.80 including VAT and is available to purchase online. If you're tempted, head to www.holden.co.uk.  
Comments
Author

Paul Guinness
Latest