Wheeler Dealers Mike Brewer and Ant Anstead return with a new series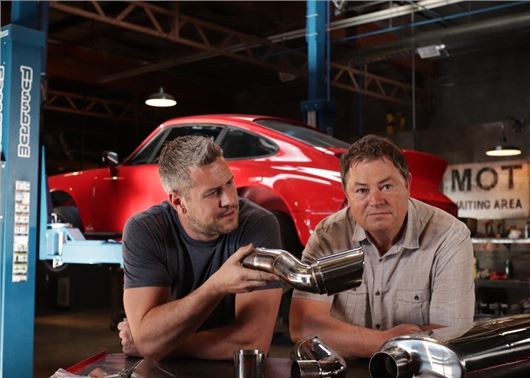 Published 30 January 2020
Wheeler Dealers Mike Brewer and Ant Anstead are returning to our screens in March. The pair plan to save a host of classics from the crusher as they restore the retro rides from their LA-based workshop.
Always on a tight budget, Mike and Ant aim to turn a car's fortunes around and make a tidy profit. It's never easy, and it rarely goes according to plan – but Wheeler Dealers is always top TV.
Season 16 will see the crew tackle a 1972 Fiat 124 Spider that needs a bare metal re-sprays and a gearbox swaps to bring it back to its former glory. Elsewhere, the boys get their hands on a fifth-generation Ford Bronco.
Also passing through the Wheeler Dealer workshop this series will be a 1973 Toyota Celica, 2002 Mercedes Benz E55 AMG, 2004 BMW M3, Volvo Amazon 122, Toyota Land Cruiser, 1985 Merkur XR4Ti (that's a Ford Sierra to you and me) and a 1982 Porsche 911 SC.
Keep up to date with all Mike and Ant's shenanigans when Wheeler Dealers returns to Discovery on March 2 at 9pm.
Comments
Author

Keith Moody
Latest