Aston Martin delivers first of DB4 GT Zagato Continuation cars to owners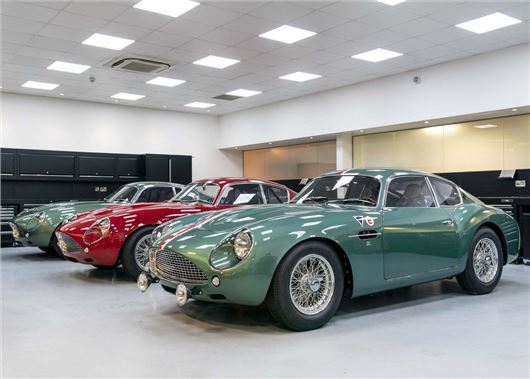 Published 12 November 2019
The first Aston Martin DB4 GT Zagato Continuation sports cars – part of the £6 million Aston Martin DBZ Centenary Collection – are now being delivered to excited owners around the world.
The first of the 19 new cars – which together with the forthcoming DBS GT Zagato comprise the celebratory DBZ Centenary Collection – are making their way to Aston Martin aficionados around the globe.
Each production model of this track-only sports car, the latest in Aston Martin's Continuation programme which began with the DB4 GT Continuation series in 2017, represents the culmination of around 4500 hours of artisan car-building at the brand's Heritage Division headquarters in Newport Pagnell, Buckinghamshire.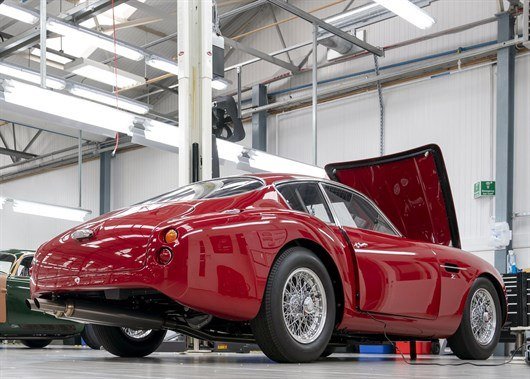 Originally built to race against the might of Ferrari in the 1960's, the DB4 GT Zagato has entered the annals of Aston Martin history and is widely regarded as among the most beautiful and desirable sports cars ever made.
The 2019 DB4 GT Zagato Continuation cars now going to the select group of owners of course stay true to those original Zagato-bodied DB4 GTs produced by Aston Martin and Zagato in the 1960s.
This latest continuation car follows the success of the 25 Aston Martin DB4 GT Continuation models that sold to enthusiast collectors in 2017, and precedes what will perhaps be the most ambitious continuation to date: the Aston Martin DB5 Goldfinger Edition cars that will come to market in 2020.
The DBZ Centenary Collection was priced at £6m, plus taxes. Deliveries of the Continuation car will continue in 2019, while the DBS GT Zagato will arrive with customers in late 2020.
Comments
Author

Keith Moody
Latest