Renault 5 Features in Friday's 'Flipping Bangers'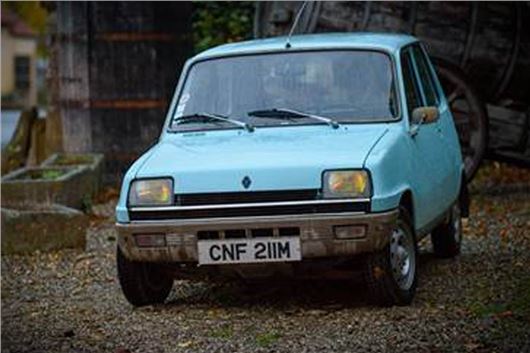 Published 04 June 2019
The much-loved Renault 5 is classic clunker of choice in this Friday's Flipping Bangers. But is it a rose-tinted spectacle?
As usual, the theme of the show is finding an unloved old motor, bringing it back to life, somehow making it more attractive and then attempting to double the investment.
The challenge comes from starting an online auction immediately the car arrives to get it gone in 5 days time.
This time Gus Gregory fancies a Mk 1 Renault 5 that looks both cheap and clean. Will Trickett is less enthusiastic but Gus twists his arm. It's rare to find one that hasn't dissolved and seems to have little wrong with it, apart from a cooling issue.
Once up on the hoist the pals are pleased to find very little rust. So, at first it seems the only job is sorting out the over-heating. But this boils over into a bigger problem than either of them anticipated and most of the engine has to be stripped.
Then there's another leak in and Gus can't find the French to order new parts.
It becomes a race against time to get the car fixed before the end of the Internet auction.
The 10-part series features transformations of classic cars from the VW Beetle to the Suzuki SJ. A BMW Z3 also gets bought and flipped.
Watch the show at 9.00pm on Fridays at BLAZE on Freeview 63, Freesat 162, Sky 565 and Virgin Media 216.
More on the Renault 5 here
Comments
Author

Honest John
Latest