MG Maestro to Star in 'Flipping Bangers'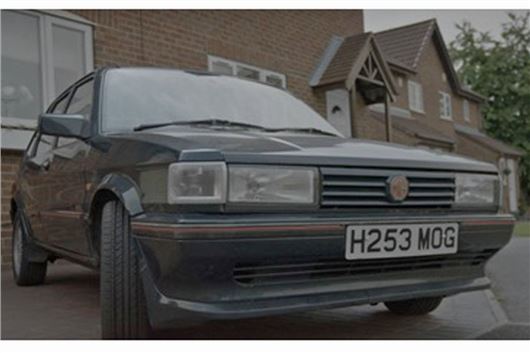 Published 08 May 2019
An MG Maestro gets the treatment from Will Trickett and Gus Gregory in Friday's episode of Flipping Bangers on BLAZE at 9.00pm.
The theme of the show is buying unloved 2nd hand cars, fixing them up and attempting to double the purchase price on re-sale, in order to try to make a living from it.
Though this is a theme you think you've seen before, the charm of the likeable partners is compelling and makes for a pleasant hour's viewing.
To add essential jeopardy to the show the guys are up against it with a week-long Internet auction started as soon as the cars reach their workshop.
In episode 3, they wanted to buy a classic British sportscar, but couldn't find one, so went instead for the much-maligned Maestro. Happily, in this case, an MG Maestro rather than the deadly dull 1.3 version.
They manage to buy it for £1,400. It looks OK, but the twin carb 'O' Series engine is overheating the headlining is falling down and there is a handful of other issues.
Gus finds a way of painting the faded paint the correct colour. Will diagnoses the cause of the overheating and specs a custom-built radiator. At the same time, they find the market for MG Maestros is growing and increase their selling price to a significant £4,000.
When the MG is complete, they treat themselves to a drive on a test track. It turns out to be the fastest car they have owned and doesn't let them down.
The 10-part series showcases transformations of classic cars from the VW Beetle to the Morris Minor. A BMW Z3 also gets bought and flipped.
Watch the show at 9.00pm on Fridays at BLAZE on Freeview 63, Freesat 162, Sky 565 and Virgin Media 216.
Comments
Author

Honest John
Latest