Lightly modified classic cars will still qualify for MoT exemption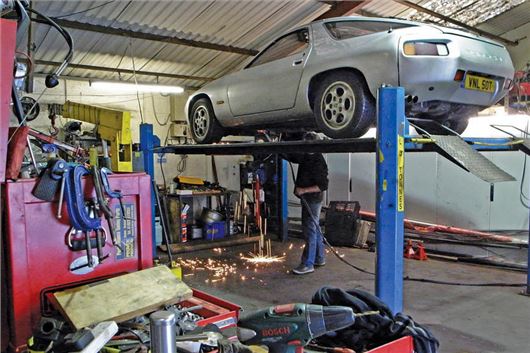 Published 18 December 2017
Fears that modified classic cars wouldn't qualify for the new MoT exemption have been quashed by the Government. The news comes after ministers granted cars over 40 years old exemption from the annual roadworthiness test – despite a public consultation that opposed such a move.
Now the Department for Transport has clarified the position of modified classics in the MoT-free era. Many feared that the term 'modified' could be applied to any classic that has had to have original parts replaced in a bid to keep it on the road.
A DfT spokesman said, 'Most vehicles manufactured or first registered over 40 years ago will, as of 20 May, 2018, be exempt from period testing – unless they have been substantially changed'.
Vehicles that have been 'substantially' changed within the past 30 years will have to be submitted for annual testing. He added, 'Whether a substantially changed vehicle requires re-registration is a separate process.'
Read in full the Department for Transport's guidance on the MoT exemption for classic cars over 40
It means that enthusiasts who have had to replace chassis on their car can still qualify, if replacements are of the same pattern of the original. It's the same for monocoque bodyshell, including subframes.
Certain engine swaps are also acceptable. The guidance says, 'Alternative cubic capacities of the same basic engine and alternative original equipment engines are not considered a substantial change.' But if the number of cylinders is different to the original it could constitute a 'substantial change'.
It's the same if you've altered the type or method of suspension or steering – your vehicle will need to be MoT'd.
You'll also still need to take your car for a test if it's on a Q-plate, is a kit car assembled from components from different makes and models of vehicles, or is a 'reconstructed' classic (as defined by DVLA guidance). An MoT test will also be required if you have a kit conversion.
There's good news for owners of period mods, though. If the changed occurred in period (and not in the past 30 years), the car will be accepted as a vehicle of historic interest and exempt from an annual roadworthiness test.
If you've got a 40-year-old vehicle that you think qualifies for the new MoT exemption, you'll need to declare it MoT exempt when you tax it. If the vehicle does not have an MoT it can still qualify for the exemption as long as it is not used on public roads before 20 May, 2018.
Comments
Author

Keith Moody
Latest