Jaguar opens £7m classic facility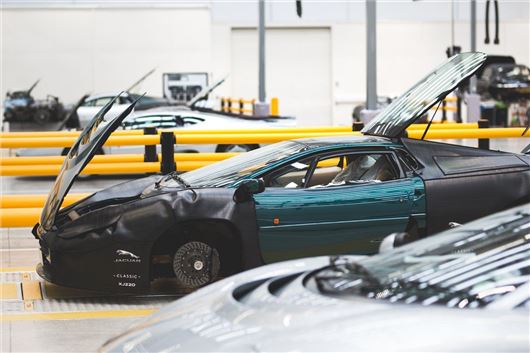 Published 14 June 2017
Jaguar Land Rover has opened a new £7m facility in the Midlands to serve owners of classic models. Based in Coventry, this is the first purpose-built site for the marque – and believed to be the largest of its kind. It brings together sales, servicing, and restoration operations under one roof.
John Edwards, Jaguar Land Rover special operations managing director, said, 'Classic Works is hugely important to Jaguar Land Rover. It's much more than a building – it's the heart, and soul, of Jaguar Land Rover Classic for our clients worldwide.
'Being able to support owners and enthusiasts of our two great brands with a full suite of services for classic vehicles is a fantastic opportunity.'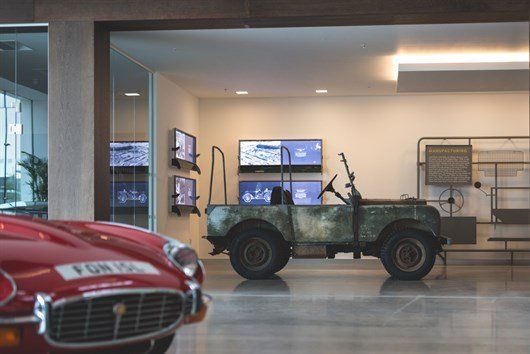 At 14,000 square-metres, Jaguar Land Rover Classic Works is the largest facility of its type in the world, with a dedicated showroom space and 54 workshop bays for servicing and restoring all Jaguar and Land Rover models out of production for a decade or more.
The workshop is organised into dedicated strip-down, remanufacturing and assembly zones for the Land Rover Series I, Range Rover Classic and Jaguar E-type Reborn restoration programmes, including an engine shop, and houses the XKSS build line.
Classic Works is also home to the Jaguar Land Rover Classic Collection of more than 500 vehicles, a living assembly of British motoring history, which is an invaluable reference for restorations.
Vehicles in the collection are also available for loan to car clubs and museums, and for Jaguar Land Rover and its partners to showcase their heritage at events.
To support the growth of the classic business, Jaguar Land Rover has invested heavily in traditional manufacturing skills, with numbers of skilled staff employed up by 100% since it was formed.
More than 80 specialists are now employed at Classic Works, many with decades of experience working solely on the models catered for at the new facility. By the end of 2017, this number is expected to grow to more than 120 specialists.
The close ties to the core Jaguar Land Rover business mean the Classic operation can also take advantage of cutting-edge manufacturing technology, such as 3D scanning and Computer Aided Design, which allows the re-tooling and reintroduction of parts such as Jaguar E-type and Range Rover Classic panels – parts that would otherwise be prohibitively expensive to remanufacture.
Tim Hannig, Jaguar Land Rover Classic director, said, 'Our people, their knowledge and their skills are the heart of Jaguar Land Rover Classic. There are more than 1.5 million classic Jaguar and Land Rover vehicles in existence worldwide, and we are investing in traditional manufacturing and restoration skills to ensure enthusiasts are able to give cars with a glorious past, a glorious future.'
Comments
Author

Keith Moody
Latest