Vauxhall launches scrappage scheme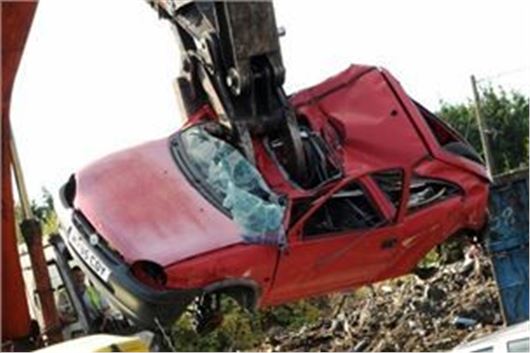 Published 15 November 2016
Vauxhall is to offer a scrappage incentive in a bid to boost new car sales. The Luton-based manufacturer says it will give drivers £2000 off the price of a new Vauxhall if they trade in an older vehicle - although this time round, the scheme isn't Government-backed.
It's not the first time a car maker has offered to take in 'bangers for cash' – during the economic downturn in 2009, at least 15,000 future classics were cubed in a Government-backed effort to revive flatlining new car sales. While MG Motors offered a similar scheme last year.
This time, though, Vauxhall promises things will be different. The firm, which has its own Heritage Centre, says it will spare any car built before 1991 from the crusher. Relevant owners' clubs will then be notified, giving them the opportunity to purchase parts through the Authorised Treatment Facility to be used as spares. Any car with a maximum of nine seats can be traded in.
'Vauxhall has immense respect for the UK's classic car groups, irrespective of what make or model they support,' said Simon Hucknall, PR Manager for Vauxhall Product & Heritage. 'The Scrappage Allowance is designed to capture vehicles that are beyond economical repair, and given the low value of scrap metal, recycling of parts is vital to the scheme's viability.
'We're also confident that the number of genuine classics over 25 years old presented to the scheme will be minimal, especially given the steady rise in value of even the most mainstream collectors' cars in recent years. But if we do see any, our 'safety-net' will ensure that classic car owners and clubs will benefit.'
The scheme starts today, Tuesday 15 November 2016 – and other mainstream car makers could soon follow.
Comments
Author

Keith Moody
Latest