Classic car sector worth £5.5bn to British economy in 2016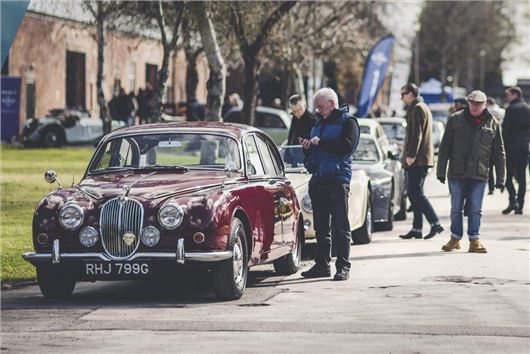 Published 20 October 2016
The classic car sector is worth £5.5bn to the British economy, according to a new survey. But this figure is likely to be much higher as the research only counted 'traditional' rather than 'modern' classics.
8.2m people in Britain interested in historic vehicles
1,039,950 historic vehicles on the road 
34,900 people employed in the historic vehicle sector
1,124 miles covered by the average historic vehicle
c.500k owners of historic vehicles in Britain
£17.8bn - the estimated value of historic vehicles
The report, which was published by the Federation of British Historic Vehicle Clubs, builds on research conducted in 2011 that put the value of our hobby at £4bn.
But while the figures indicate that the classic car sector is experiencing a period of growth, FBHVC chairman David Whale warns that classic car clubs face several challenges in the future.
Whale says, 'For some [clubs], the average age of members is steadily rising and they are experiencing problems reaching out to younger members. Other [clubs] see a bright future with a growing membership base.
'There are no simple answers but it is clear that technology and the use of the internet is having a significant effect on clubs and the way in which clubs engage with their members.'
Comments
Author

Keith Moody
Latest