Classic car MOTs: are more changes coming?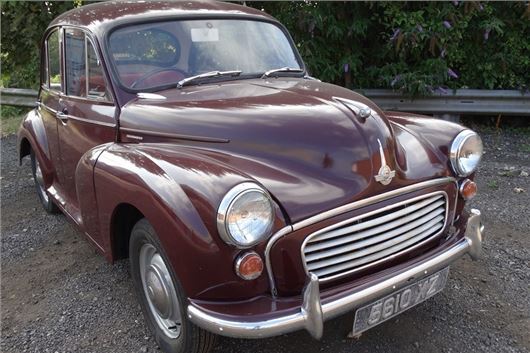 Published 23 September 2016
The Government has launched a new consultation to investigate the future of MoT testing for classic vehicles – and is inviting the public to have their say on what changes might be needed and how they should be implemented.
Under current rules, any classic vehicle built prior to January 1st, 1960 is exempt from the annual MoT test, although owners can still have their cars voluntarily MoT'd at any testing station. Now, as part of an effort to bring the UK in line with EU rules regarding safety tests for Vehicles of Historical Interest (VHI), a number of different options are being considered.
With the UK having voted 'Leave' in the recent EU Referendum, however, is there a need to be more compliant with the European Union when it comes to VHI testing? John Haynes MP, Minister of State for Transport, commented: "On June 23rd, the EU Referendum took place and the people of the United Kingdom voted to leave the European Union. Until exit negotiations are concluded, the UK remains a full member of the European Union and all the rights and obligations of EU membership remain in force. During this period the Government will continue to negotiate, implement and apply EU legislation."
So what are the options being proposed for future VHI testing? The following list has been created as part of the official consultation:
Option 0: Leave the current exemption for pre-1960 manufactured vehicles. However, this will not address the inconsistency between the UK system and current EU regulations.
Option 1: Remove the current exemption for pre-1960 vehicles, and in doing so make all vehicles subject to a full annual roadworthiness test.
Option 2: Introduce a basic VHI roadworthiness 'safety' test (either annual or biannual) for vehicles over 40 years of age.
Option 3: Exempt 40-year-old VHIs from annual testing and introduce a VHI certification process to ensure a vehicle has not been substantially altered (could be based on self-certification or independent inspection or a combination).
Option 4: Introduce a biannual VHI roadworthiness test for 40 year old vehicles.
Option 5: Exempt 30-year-old VHIs from annual testing and introduce a VHI certification process (similar to Option 3 but for all vehicle overs 30 years of age, rather than 40).
Many member countries of the EU have different safety testing rules relating to vehicles that are 30 or more years old, whilst others have only biannual testing even for modern vehicles. In the UK, meanwhile, vehicles fall into the Historic class once they reach 40 years of age, at which point they're eligible for free Vehicle Excise Duty.
Establishing an EU-wide directive when it comes to classic vehicle testing has been proposed before, but many enthusiasts have been particularly concerned by the European Union's classification of modified vehicles. The latest consultation document issued in September includes the phrase "substantially altered" within its list of six proposals, but what does this actually entail?
The Government document that's now available for download states: "The consultation will cover how 'substantial' change is defined. The Directive does not contain a definition. We suggest one option is to use DVLA's 8-point rule for registering radically altered vehicles. We have no evidence available to indicate how many vehicles would be in scope for this option but will ask for comments in the consultation document and for any suggestions on the number of vehicles that might be affected."
We would urge all Honest John Classics readers to join in with the debate regarding MoT testing and to respond to the Government's latest consultation on the subject. To view the official documents, go to this link: www.gov.uk/government/consultations/roadworthiness-testing-for-vehicles-of-historic-interest. Once you've read them, click on the 'Respond Online' tab and make sure your voice is heard.
WHAT DO YOU THINK?  Are you concerned by potential changes to the UK's MoT system? Among the official proposals put forward by the Government, which one appeals the most – if any? Whatever your views, tell us below.
Comments
Author

Keith Moody
Latest
Compare classic car insurance quotes and buy online. A friendly service offering access to a range of policies and benefits.

Get a quote