Car SOS returns for fourth season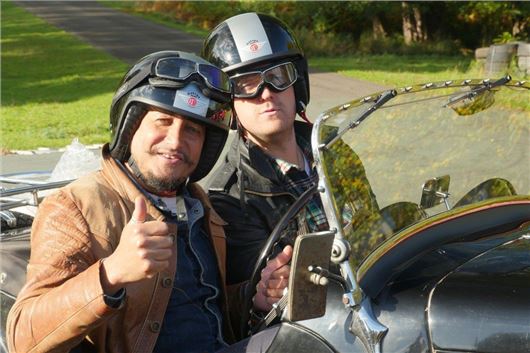 Published 11 April 2016
Fuzz Townshend and Tim Shaw are back with a new series of Car SOS. If you're not familiar with the format, the recipe is easy to follow but the results are hugely satisfying.
Take one cherished car that has seen better days, add an owner in need of a helping hand, secretly whisk the wheels away to a well-equipped workshop, simmer for three weeks in grease, graft and mechanical know how, then serve to an unsuspecting owner with a sprinkling of surprise.
Each episode takes viewers on a rollercoaster ride of emotion. It makes you laugh, cry, there is a bit of mechanical takeout in the bargain, plus genuine happiness when the car is revealed.
Last week, season four kicked off with the Fuzz and Tim rescuing a 1964 Volvo P1800 – the car made famous by the 1960s television series 'The Saint' (starring Sir Roger Moore).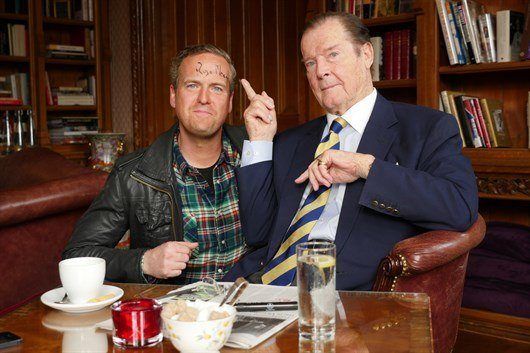 Car SOS presenter Tim Shaw, left, with Sir Roger Moore.
When the car's owner, Peter, suffered a major stroke, his plans to get his beloved car back on the road became a distant dream. Fuzz set to work on the car's rusty shell while Tim tracked down Sir Roger to bless the car before its return to the unsuspecting owner.
With all that excitement, you could be forgiven for thinking they boys may have peaked too soon. But our sources tell us that still to come in season four are a BMW2002 Turbo and a Datsun 240Z.
Catch the next episode of Car SOS Series 4 on Thursday, 14 April, at 8pm on the National Geographic Channel.
Comments
Author

Keith Moody
Latest