Free Shopping Bag at the Honest John Classics Stand at the NEC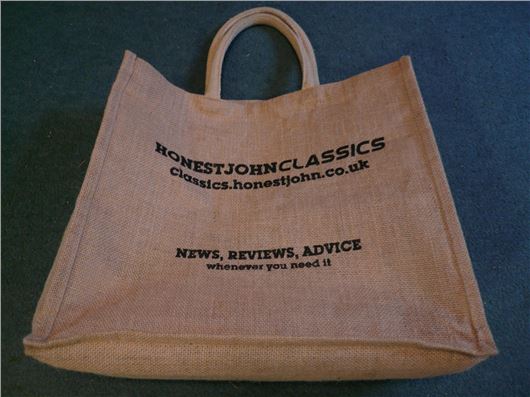 Published 12 November 2015
Anyone visiting the Honest John Classics stand at the NEC on Friday, Saturday and Sunday can pick up a free Honest John Shopping bag (while stocks last*) to haul their other freebies and spanners home.
HJ himself, Keith Moody and the rest of the team will also be there to meet you in person, give advice, talk through any problems you may be having with your cars and chat about cars and classics generally.
Theres lots more on the stand, including a chance to 'HJ Yerself'.
Look forward to seeing you there.
*While stocks last. We've got twice as many this year as last year, but stocks could dwindle by Sunday.
Comments
Author

Honest John
Latest