Your favourite classic cars revealed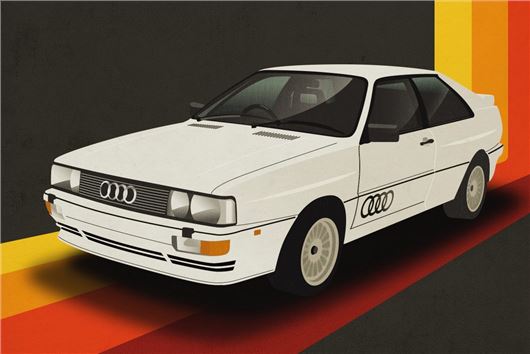 Published 03 September 2015
You can now download stunning wallpapers of your favourite classic cars from Britain, Germany, Italy and Japan.
Each poster evokes the design philosophy of the nation, harking back to the era that these classic cars were born.
And each of these beautifully retro posters are available for free. Just click here to download them to your smartphone, desktop or alternatively printed to admire the best of global, iconic car design every day.
Earlier this year, Honest John Classics teamed up with Carole Nash to quiz you – the readers of Honest John Classics – about the old cars you love the most.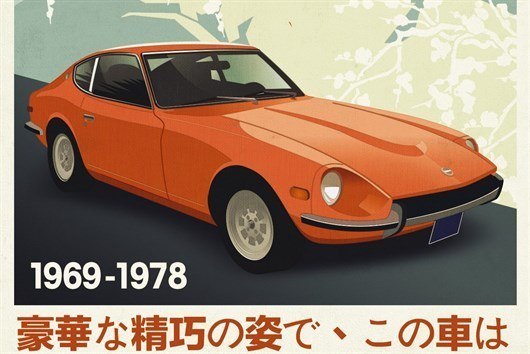 Voters chose from a list of 10 vintage cars from four different nations, highlighting the iconic models to come from each country.
Top of the pops for British-built cars was the Jaguar E-Type with 29% of the vote – quite a surprise when pitted against the Mini.
For Japanese design, the Datsun 240Z took just over 18% of the votes, narrowly beating the Mazda MX-5  with it's sleek, sporty shape which redefined sports cars of the era.
While Audi's redefining moment of car design, the Quattro, took 24% of the votes for Germany.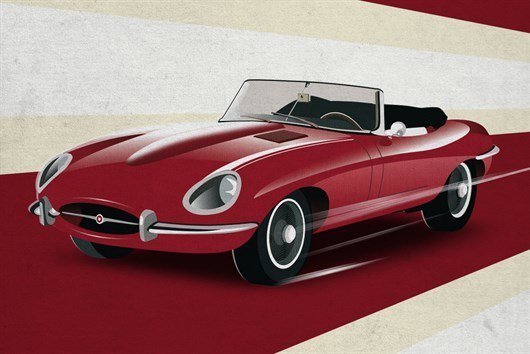 And the Fiat 500 took top spot in our poll of Italian classics. With a production run spanning nearly 20 years and a modern version proving popular with car buyers, it's easy to understand why people have an affinity to this compact, practical Italian classic.
Now you know which models won the polls, head over to this website to download posters of the winners.
Take a look at the posters created in homage to the winning cars' design roots on the blog post.
Full poll results
JAPAN
Datsun 240Z 49 (18%)
Mazda MX-5 48 (17.9%)
Subaru Imprezza 41 (15%)
Mazda RX-7 28 (10%)
Toyota MR2 24 (9%)
Toyota Supra 23 (9%)
Toyota Celica 23 (9%)
Honda S600 15 (6%)
Toyota Corolla 14 (5%)
Mitsubishi 3000GT 3 (2%)
BRITAIN
Jaguar E-type 41 (29%)
MGB 19 (13%)
Aston Martin DB5 18 (13%)
Mini 16 (11%)
Land Rover Defender 14 (10%)
Ford Escort Mk1 9 (6%)
Morris Minor 8 (6%)
Austin-Healey 3000 8 (6%)
Triumph TR6 6 (4%)
Morgan 4/4 3 (3%)
GERMANY
Audi Quattro 49 (24%)
Volkswagen Golf GTI 37 (18%)
Mercedes 300SL 29 (14%)
BMW CSL 3.0 27 (13%)
Porsche 911 26 (13%)
Porsche 928 13 (6%)
Volkswagen Beetle 8 (4%)
BMW 507 6 (3%)
Volkswagen Type 2 5 (2%)
Porsche 959 2 (1%)
ITALY
Fiat 500 (28%)
Lamborghini Miura (14%)
Lancia Stratos (13%)
Ferrari Dino (11%)
Alfa Romeo Spider (10%)
Ferrari 308 (8%)
Lancia Beta Coupe (6%)
Lancia Flaminia (6%)
Lamborghini Countach (4%)
Alfa Romeo Junior Zagato (3%)
Comments
Author

Keith Moody
Latest