'Stolen' Ford Capri found in lake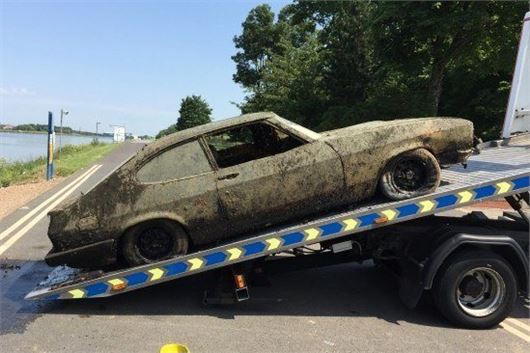 Published 10 July 2015
A 1982 Ford Capri that police think may have been stolen has been found at the bottom of a lake in Nottinghamshire.
Police recovered the 33-year-old classic car, which was full of sand and home to a family of eels, last week.
It was first discovered during a routine weed inspection by staff at the National Water Sports Centre at Holme Pierrepont on Tuesday, 30 June.
A Nottinghamshire Police dive team investigated and the car was then pulled from the water on Wednesday, 1 July.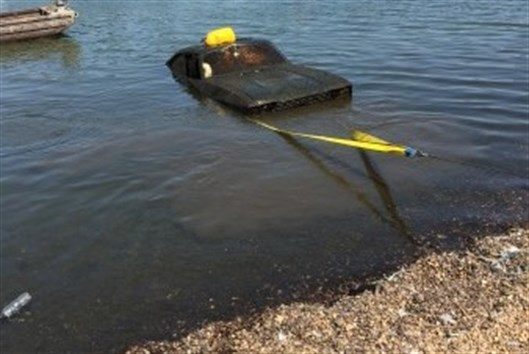 Detective sergeant Nick Sawdon said the recovery was quite a challenge.
Sawdon said, 'It was half full of sand so we had to use lifting bags and winches to recover it.
'We always rescue the fish that are left in car footwells on recovery and this one gave us another surprise with a family of four very large eels.
'The daddy of them all was as big as my arm!'
But how the Capri came to end up in the lake is a mystery.
DS Sawdon said, 'We're still trying to find out why the car was there. I suspect it was stolen but it might have been there for so long that we'll never know.' 
Comments
Author

Keith Moody
Latest