Charles Ware: the Minor saviour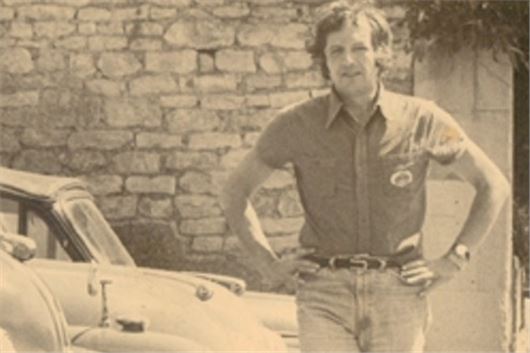 Published 16 July 2015
Anyone with an interest in the legendary Morris Minor will be saddened by the news that Charles Ware, the maverick founder of the Morris Minor Centre that bore his name, has died at the age of 79.
Thanks to the efforts of Ware throughout the 1980s and beyond, countless Minors were saved from the crusher, helping the Issigonis legend to enjoy one of the biggest single-model followings of any post-war classic.
Charles Ware's Morris Minor Centre, originally based in Bath, was created following the property downturn of the mid-1970s, when Ware – who had made a fortune as a developer – was declared bankrupt. After establishing a successful business restoring Georgian houses in London, he now turned his attention to another passion of his: the humble Morris Minor.
The business started off on a small scale, with cars being bought, sold and repaired for a steadily expanding list of clients. But Ware had bigger ambitions, and in 1982 he launched the Durable Car Ownership scheme, enabling Minor owners to split their restorations into manageable parts whilst keeping their cars roadworthy throughout. It was a logical process of tackling the structural areas first before focusing on the cosmetics, with Ware carrying out fixed-price staged work to suit individual owners' requirements – and budgets.
Ware went even further in the early '90s, when he set up a factory in Sri Lanka going by the name of The Durable Car Company. Scores of skilled workers were employed producing brand new hand-made parts that were then shipped back to the UK, and the company is still a major success – with over 80 different chassis and body panel sections being made for export to the Morris Minor Centre.
Charles Ware enjoyed a varied and active career and was a major supporter of the arts; for classic car fans, however, it was his crucial involvement with the Morris Minor – and its preservation – for which he'll be best remembered.
Charles Ware retired from business in 2009 but the company that still bears his name continues to thrive. For more details, go to www.morrisminor.org.uk.
Comments
Author

Keith Moody
Latest