£50k raised to restore classic BRM Grand Prix car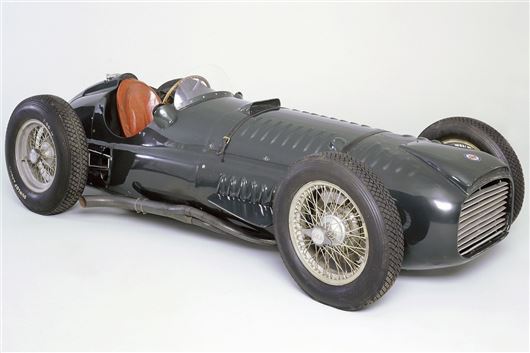 Published 08 July 2015
Enthusiasts have raise more than £50,000 to help restore an iconic BRM grand prix car.
The National Motor Museum at Beaulieu raised the cash to renovate a 1950 BRM V16 1.5 litre Type 15 Grand Prix racer.
The BRM, which was built with racing chassis number one, was famously driven by racing aces Reg Parnell and Juan Manuel Fangio.
Work is needed in order to keep it in working order, including a rebuild of its supercharged 1.5-litre V16 engine.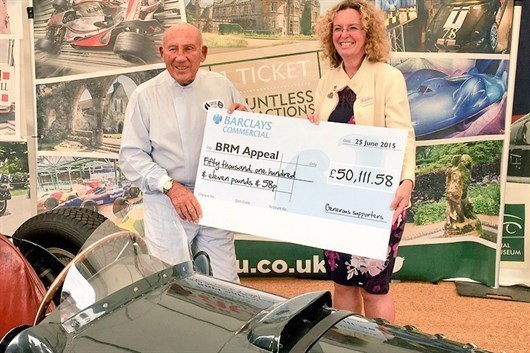 Sir Stirling Moss with the museum's partnership manager, Heather Reid, right.
Only five examples of this pioneering British design were built, which means that preserving the BRM Type 15 is vital to keeping alive an important link to Britain's motorsport history.
While the initial target of £50,000 has been reached it is possible that, due to its complex design, more may be needed to fund the BRM's renovation.
The car has been sent to BRM specialist Hall & Hall in Bourne, Lincolnshire, says Doug Hill, the National Motor Museum's manager and chief engineer.
Hill said he was happy after the engine was stripped down, with many of the major components in good condition.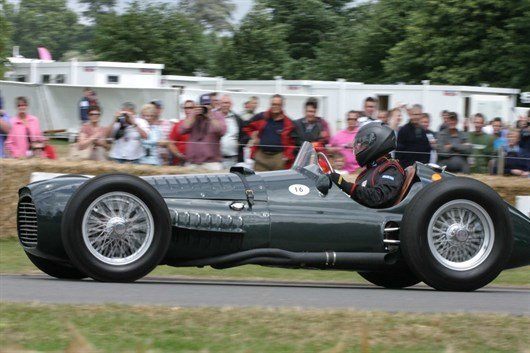 The BRM Type 15 at Goodwood.
Hill said, 'We managed to identify a loose bearing carrier in the slave/output shaft. A significant amount of corrosion was discovered in the water system, but nothing serious.
'While carrying out the strip-down, we found evidence to confirm that this is the original engine, making it the first ever V16 BRM engine – racing chassis number one,' Hill said.
Work is underway and Hill hopes to have the car running at the Goodwood Revival meeting in September.
For more details and to donate to the BRM Preservation Appeal, visit www.nationalmotormuseum.org.uk/BRM_appeal
Comments
Author

Keith Moody
Latest