DVLA vehicle inquiry service 'must improve'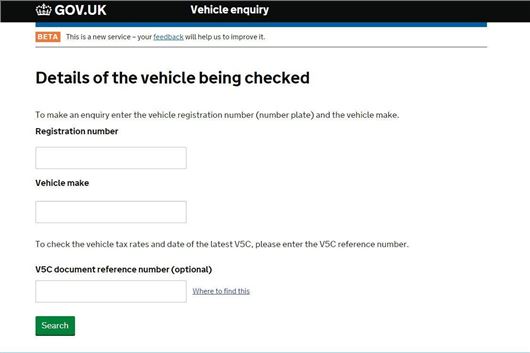 Published 06 July 2015
Classic car enthusiasts are calling on the DVLA to improve its vehicle inquiry service.
The Federation of British Historic Vehicle Clubs, which looks after the interests of all classic car enthusiasts, says that historic vehicles are poorly covered by the service.
'The Federation continues to be of the view that, now there is no tax disc, it is important that the search works smoothly for every vehicle, from wherever it is accessed,' a spokesman said.
Currently that cannot be guaranteed for all historic vehicles.
There are still cases where an enquiry using the obvious 'make' results in a 'no details held' return – with no explanation.
Now the Federation is offering to help DVLA sort the problem out.
A spokesman said, 'We're sure most of the problem arose from early data entry issues at the time that local authority entries were centralised into what was then DVLC.
'Indeed, some may date from a time when no-one had even thought of computers, and local authority entries might themselves not have been as precise as is now required for modern systems use,' he added.
The Federation is now offering to supply the DVLA with a glossary of names which it says will solve most of these identity problems.
The spokesman said, 'We are not quite sure the significance of this problem has been fully taken on board by DVLA.
'Nor have we yet been able to persuade them that, if our members are going to be required to take actual steps to ensure [the vehicle inquiry service] works for their vehicle, there will be an onus on DVLA to make those steps as simple and painless as possible.'
Comments
Author

Keith Moody
Latest