Audi Quattro voted best German classic car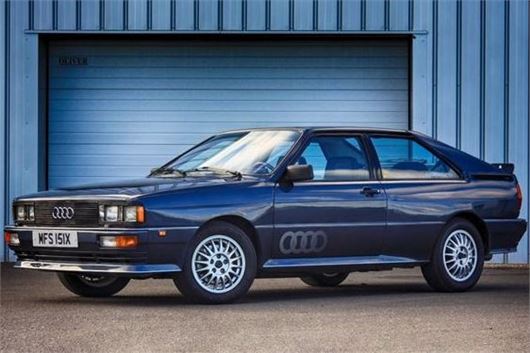 Published 20 May 2015
The iconic Audi Quattro has been named as your favourite German classic car.
The four-wheel drive road and rally car saw of tough competition from the Volkswagen Golf GTI and the Porsche 911 to claim the top spot in our poll.
Launched at the Geneva Motor Show 1980, it was the first car to take advantage of regulation change for Group 4 rallying which meant that all-wheel drive cars could compete from 1979.
It used the compact and lightweight transmission system from the Volkswagen Iltis combined with the 2005T's engine (boosted too 200bhp) and B2 coupe body.
Overnight, it changed the game and the rest of the automotive industry had some serious catching up to do. But while car makers put in a late shift, the Quattro had some races to win.
We'll be asking you to vote for your favourite Japanese classic shortly, but in the meantime here are the results in full.
| | |
| --- | --- |
| Audi Quattro | 24.30% |
| Volkswagen Golf GTI | 18.30% |
| Mercedes 300SL | 14.40% |
| BMW CSL 3.0 | 13.40% |
| Porsche 911 | 12.90% |
| Porsche 928 | 6.40% |
| Volkswagen Beetle | 4% |
| BMW 507 | 3% |
| Volkswagen Type 2 | 2.50% |
| Porsche 959 | 1% |
Comments
Author

Keith Moody
Latest