UKIP: 25-year-old cars should be 'tax free'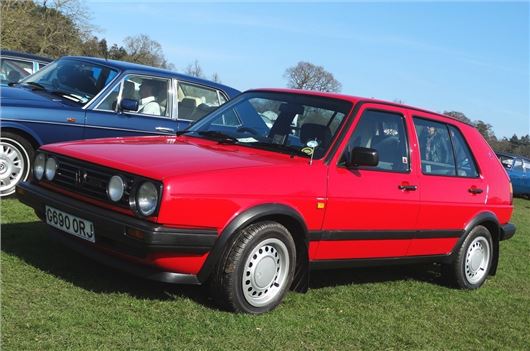 Published 16 April 2015
When UKIP revealed its official manifesto for the 2015 General Election earlier this week, hidden amongst its headline policies was one likely to stir up debate amongst the classic car fraternity. Should UKIP prove the current polls wrong and end up forming a government after May 7th, the manifesto states it would extend the current Historic Vehicle taxation class to any vehicle over 25 years of age.
The party, led by Nigel Farage, insists that the move is necessary 'to help protect the enduring legacy of the motor industry and our classic and historic vehicles'. And although it would take the biggest political earthquake in living memory to see UKIP winning next month's election, it poses an interesting question: could any UKIP influence over the next government bring the subject of Historic Vehicle taxation back into debate?
We won't know that until after the election, of course, once it's revealed exactly how many seats each party has won – and which party (or group of parties) will be trying to form the next government.
The change to a 25-year system for the Historic Vehicle taxation class would effectively be reinstating the original policy introduced by the last Conservative government, subsequently overturned by Labour and restricted only to pre-1973 vehicles. However, the current coalition government has now reintroduced a rolling system for the Historic Vehicle class, albeit for vehicles over forty years old. April 1st this year therefore saw all pre-1975 classics being eligible for 'tax-free' status.
No other party manifestos appear to have made specific pledges regarding Historic Vehicle VED rates, although there have been various commitments affecting Britain's motorists. The Conservatives have pledged to continue investing in infrastructure (with 1300 miles of new roads promised), and point to the cancellation of the last four proposed fuel duty increases as ways in which they've helped car owners. And Labour has also promised to invest in 'strategic roads' and to 'address the neglect on local roads'.
UKIP has said it would remove road tolls where possible, and only allow speed cameras to be installed in accident black spots and residential areas. The Liberal Democrats, meanwhile, are calling for an overhaul of the VED system to address the fall in revenue via less-polluting new vehicles; they also want to see separate VED bands for diesel vehicles, with the long-term aim of only allowing Ultra Low Emission vehicles on Britain's roads by 2040. As for the Green Party, it wants to see the current £15 billion roads programme switched instead to subsidising public transport and encouraging walking and cycling.  
WHAT DO YOU THINK?  Could UKIP's policy on the Historic Vehicle taxation class affect the way you vote on May 7th? Do motoring issues in general sway your voting intentions? Leave your comment below or drop a line to: Honest John Classics editor, Keith Moody. .
Comments
Author

Paul Guinness
Latest