Sign up for the free Honest John Classics newsletter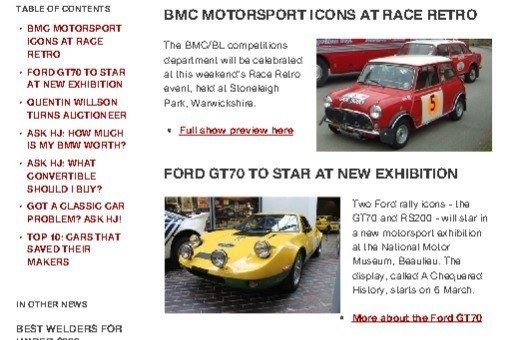 Published 24 February 2015
Want to know what's going on in the world of classics? Or see the latest classic car reviews and classifieds before anyone else? Then just sign up to our weekly newsletter.
The Honest John Classics newsletter will keep you up to date with all the latest news and events that matter to you.
With all the latest auction previews and prices, plus reviews and free buying guides, you'll be able to make sure you buy the right classic – at the right price.
And we'll bring you highlights of the biggest classic car show - so even if you've missed it, you don't have to miss out.
Make make sure you sign up to the Honest John Classics newsletter today – it's quick, simple and free.
All you have to do is enter your name and your email address in the box below.
Author

Keith Moody
Latest