Go 'inside' Rolls-Royce with new exhibition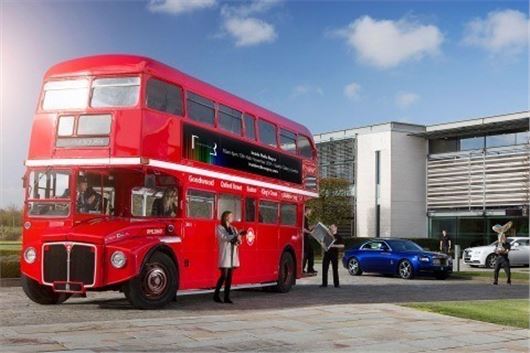 Published 05 November 2014
Fans of Rolls-Royce will get the chance to go 'inside' the company thanks to a series of free new exhibitions.
Inside Rolls-Royce will open at the Saatchi Gallery in London on 13 November, before going on tour visiting major cities around the globe.
It comes after the firm received positive feedback from a Channel 4 television documentary.
According to the firm, the free exhibition – called Inside Rolls-Royce – gives enthusiasts the chance to take a 'multi-sensory journey through the marque's world-renowned engineering, design and craftsmanship, providing new levels of insight into the remarkable lengths required to create the world's pinnacle super-luxury motor car.'
Nine rooms at the Saatchi will be turned over the display. Highlights include a display that brings Rolls-Royces 44,000 paint colours to life and a flying sculpture that evokes the 'Spirit of Ecstasy' mascot.
There'll also be the chance to fire up the Forza Motorsport 5 computer game and configure your dream Wraith before putting in some hot laps on screen.
But what we're most looking forward to is seeing the expert craftsman from the factory at Goodwood demonstrating their skills.
Torsten Müller-Ötvös, chief executive officer, Rolls-Royce Motor Cars, said, 'The huge response to the Channel 4 documentary reminded us of the love people from all walks of life have for this standard-bearer of British excellence, and bears testament to the successful renaissance of Rolls-Royce over the last 11 years.
'It is only right that we give those people who support us free access to this great brand, and that this journey around the world begins in London, this most international of cities and the spiritual home of Rolls-Royce,' he added.
You can find out more about the exhibition by visiting the Saatchi Gallery website.
Comments
Author

Keith Moody
Latest