Goodbye to the tax disc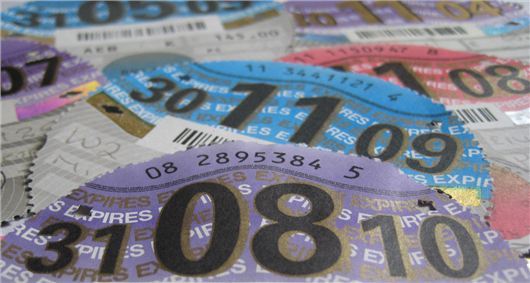 Published 01 October 2014
Unless you've managed to avoid all the recent news stories relating to the demise of the tax disc, you'll already know that Wednesday, 1 October, is the day when Britain's motorists finally bid farewell to this all-important circular piece of paper.
It doesn't mean the end of Vehicle Excise Duty, though – and it seems there's still some confusion over the future of VED and how it's now implemented.   
The death of the tax disc was announced as part of Chancellor George Osborne's 2013 Autumn Statement, with the system moving to a fully digital service.
This means that even if you have an unexpired tax disc in your vehicle right now, you can remove it and destroy it if you wish to. Your vehicle will still have VED – and, once it's due to expire, you'll be sent a V11 renewal reminder in the normal way from the DVLA. Even if you own a pre-1974 car classed as a Historic Vehicle and previously eligible for free tax discs, you'll still need to apply for VED.
Under the new scheme, there are three ways to pay for your tax: online (www.gov.uk/tax-disc), over the phone (0300 123 4321) or at a Post Office branch that deals with vehicle tax. The police and other enforcement agencies will continue to use the DVLA's online records to check that a vehicle has valid tax, so it's vital that your details are accurate and up to date. Automatic number plate recognition cameras will continue to track VED evaders.
One of the biggest changes, however, is that VED can no longer be transferred between vehicle owners. This means that when you (as the registered keeper) sell a car, you will automatically receive a refund of any remaining full months of VED once you've informed DVLA of the change of ownership. There is no need to fill in a form to claim the refund. 
If you're buying a car, however, you will need to get new vehicle tax in your name before you can legally drive it. You can tax the vehicle using the New Keeper Supplement (V5C/2) part of the V5C either online or via the DVLA's automated phone service, which will be in operation 24 hours a day. A change of ownership part-way through any month will therefore see both the vendor and the new owner paying for VED for that month, meaning that the vehicle is effectively 'taxed twice'.
From November, motorists will also be able to pay for their VED by direct debit, which will include a new option to make monthly payments if preferred.
As the new system comes in to force, there is already controversy surrounding its effectiveness, with the first day of the change generating so much online traffic that the DVLA website crashed – although it's estimated that more than 270,000 people successfully used the DVLA's online service on 30 September, a 30,000 increase on the same day last year.
WHAT DO YOU THINK?  Are you pleased or annoyed to see the end of the tax disc? Have you experienced difficulties with the new paperless system so far? Whatever your experiences, send an email to: keith.moody@honestjohn.co.uk.
Comments
Author

Paul Guinness
Latest