Jaguar buys £100m collection of British classic cars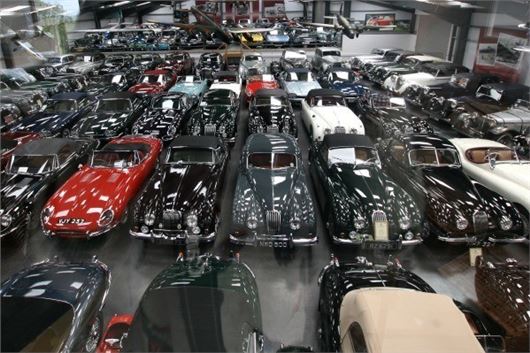 Published 04 August 2014
Jaguar Land Rover has bought the largest privately-owned collection of British classic cars – 543 in total worth an estimated £100m.
The collection, assembled over many years by British enthusiast Dr James Hull, features many significant Jaguar models, including XK, SS, C-, D- and E-types.
There are early Swallow Sidecars and Swallow coachbuilt Austin Sevens, plus a full and diverse range of pre-war SS models, seven XK120s – including a rare alloy-bodied example, C- and D-types, an XKSS, eight E-types, 30 classic Jaguar 'Mark' model saloons plus 19 XJS models and over 20 XJ saloons with interesting and famous previous owners.
James Hull said, 'Travelling all over the world to build the collection over the years has been a labour of love and a life's work, so my primary motivation was not to get the maximum price but rather to secure the future of the collection in this country with the right custodian.'
John Edwards, managing director of Special Vehicle Operations, said, 'We share the same objective as James to keep this unique collection in British hands and we are delighted this agreement secures their custody for the future.'
For the time being, the cars will stay at their specially constructed Hertfordshire location.
Comments
Author

Keith Moody
Latest