World's Most Expensive Sunbeam Alpine: £76,995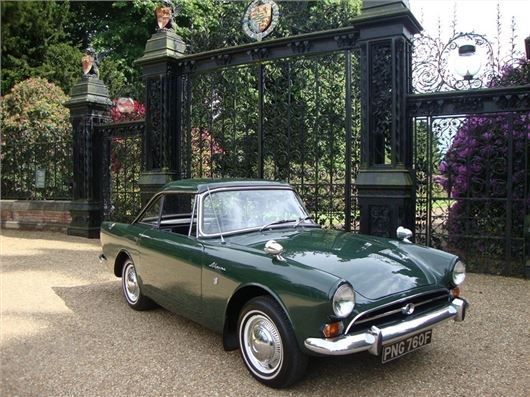 Published 04 July 2014
Norfolk specialist car dealer Kim Cairns is offering a one family owned 1967 Sunbeam Alpine at the astonishing price of £76,995.
He has known the 57,000 mile car from new.
It is totally original. Original Forest Green paint. No welding underneath. Original black upholstery. Full history.
Probably the best Sunbeam Alpine in the World and unique in that respect.
Very pretty. But still a Hillman Husky van-based Sunbeam Alpine 1,725.
These used to be comparatively cheap and Alpine IIs for restoration are still advertised for as little as £700.
More at: Kim Cairns
(It later transpired that the £76,995 was a miskey. The same car is advertised by the same dealer in the September 2014 issue of Classic Car Mart for £16,995, so obviously someone somewhere read the '1' as a '7'.)
Comments
Author

Honest John
Latest