£100m classic car collection seeks new home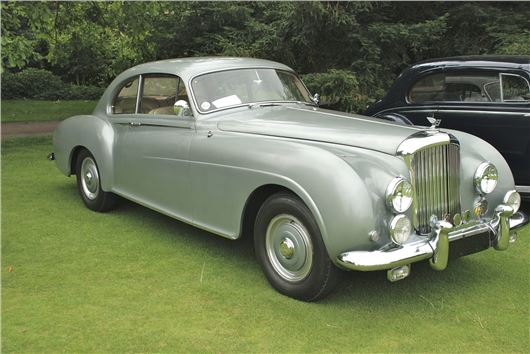 Published 16 May 2014
James Hull, owner of Britain's largest, privately-owned collection of cars, is in search of a new home for his 457 British classics, estimated to be worth £100m.

The collection includes a Mini Traveller owned by the late Lord Mountbatten, which was offered to a young Prince Charles; a Bentley formerly owned by Elton John; Keith Floyd's 'woodie' Traveller; a Humber belonging to the judge presiding over the Profumo Affair; and a 1961 E-type Jaguar owned by Britain's world motor cycle champion Mike Hailwood, complete with a Donnington medal. A car owned by Winston Churchill offered up a heavy wooden box containing silver maps of France, allegedly given to Churchill by Roosevelt.
Hull has travelled extensively around the world tracking down some of the rarest, original British models, shipping them back to the UK where they are disassembled (down to the smallest nut and bolt) before being restored, repainted and re-assembled by his team of mechanics. This process, requiring extensive research to source original components and fittings, takes typically three years per car and has ensured the vehicles in this collection are world renowned for their quality and integrity.
The collection has made appearances at many high profile automobile events including the Queen's 80th Birthday parade, the Mille Miglia and Jaguar's 'Bloodline' Tour of China. It has also played a part in the Goodwood Festival of Speed and Geneva Motor Shows as well as appearing at the Beaulieu National Motor Museum.
James Hull is a dentist, entrepreneur and philanthropist who has battled and survived cancer on three occasions in the past four years. He now feels it is time to identify a like-minded partner to carry on the 'mission'. Hull, who has been amassing these cars for 35 years, is keen for the collection to remain in the UK. 
The car collection is supplemented by an assortment of 365 original pedal cars spanning the same period, a selection of working model aircraft and a range of industry memorabilia. Hull describes it as a 'living memory collection" inspired by childhood memories of his grandfather's Jaguar and father's Alvis. 
James Hull said: 'I'm merely a passionate custodian of this hugely significant part of British history and, with luck, I will succeed in finding a home that can not only be enjoyed and treasured by the British public but also be admired by visitors from across the world. It's the culmination of a life-long hobby. Each car has its story and all have played a part in the history of British motoring. It is part of our heritage.'
Comments
Author

Keith Adams
Latest