Citroen marks 80 years of the amazing Traction Avant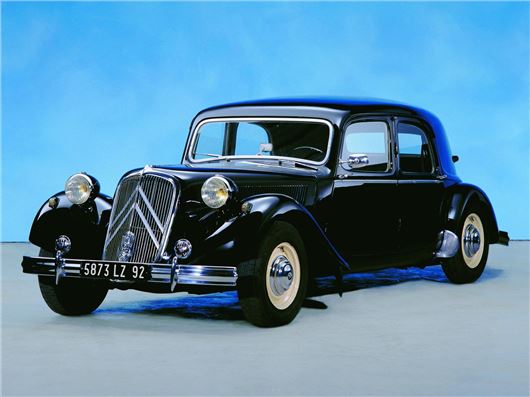 Published 29 April 2014
The Citroen Traction Avant celebrates its 80th birthday in April, and to celebrate, its maker has organised a series of events which should bring this most recognisable of pre-war cars - and immortalised by Maigret - to the attention of classic car fans across Europe.
We love the Citroen Traction Avant at HJClassics. It's hard to believe that it's this landmark, given just how advanced it was at launch, that it has reached. And although it's currently not listed in our reviews section, it's a car that we willingly acknowledge helped shaped the modern car as we know it today - its low stance, front-wheel drive powertrain and aerodynamic styling all set a marker for luxury cars that Citroen managed to keep alive between the 1955 DS and the 2005 C6.
The car was launched in April 1934, and although Citroën christened it the 7A, it would go on to become known as the Traction Avant, thanks to its highly unusual front-wheel drive set-up. But it wasn't just this that caused the Traction Avant to make motoring history. It was also based on a welded steel monocoque (when separate chassis designs were dominant), which proved hugely strong and efficient. It was also lower than its rivals, giving it a much more modern look than the cars around it - a tradition that Citroen continues to this day.
Unsurprisingly, the Traction Avant also featured advanced independent suspension all round, comprising of torsion bars and wishbones. Again, in comparison with its rivals, which mainly relied on leaf springs and live axles, this was a bold step towards modernity. In fact, the Traction Avant also ended up being the first Citroen to feature Hydropneumatic suspension - a self-levellng set-up launched in the 1954 15H model.
These features combined to make the Traction Avant a standard-setter dynamically - and undoubtedly contributed to its long production run - another big Citroen tradition held on to until the XM went out of production in 1999. 
Citroën is celebrating 80 years of the Traction Avant in 2014 with a series of events dedicated to the famous model. Until June, a unique Traction Avant is being displayed in the My Citroën Adventure exhibition at the C_42 showcase on the Champs-Elysées in Paris. The 1955 Traction Avant Sans Frontières 11BL belongs to the Traction Sans Frontières association, which travels the world taking part in vintage vehicle rallies and events.
The 1955 Traction Avant Sans Frontières 11BL can also be seen at:
Autodrome Heritage Festival, 7-8 June, at the legendary Montlhéry track on the outskirts of Paris
Eurocitro 2014, 8-10 August at the Le Mans racetrack
Exhibitions in Orléans, 20-21 September & Epoqu'Auto, 7-9 November, in Lyon
Excursions organised by regional sections of La Traction Universelle club, such as at Roost-Warendin on 31 May - 1 June & at Ferté Vidame on 13-14 September – which is expected to be the biggest event of its kind this year, with almost 800 Traction Avants expected to attend.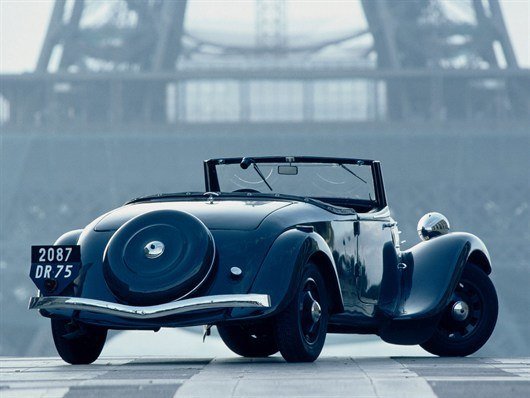 Comments
Author

Keith Adams
Latest