Personal registrations sales go from strength to strength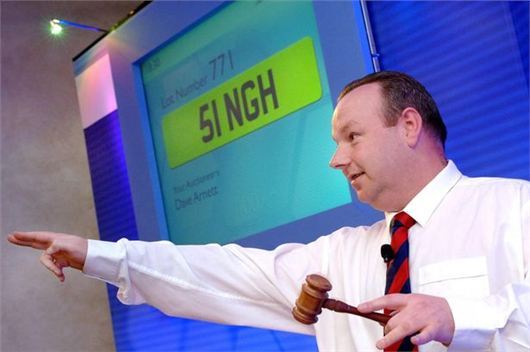 Published 31 March 2014
Reflecting strong classic and new car sales, personalised number plates impressed at the most recent DVLA Select auction for once retained numbers now released to the public.
In the recent DVLA auction sale of personalised number plates in Chesterfield, there was a near unprecedented number 'plates achieving more tham £10,000. Big sales on the day included 22 O (£26,000), 8 AKU (£25,500), 98 M (£24,000), 81 LLA (£15,500), 41 NDY (£15,500), 247 S (£14,700), and 3 HSS (£11,500).
In terms of market trends, what's most interesting is that some numbers, such as 98 M, made almost double what other similar numbers had sold for just two or three years ago. Is this a start of a trend? We'll see - because as they say, like any auction prices, they can vary massively depending on who is bidding on the day.
The next DVLA sale of Personalised Number plates is scheduled for 7-9 May 2014, due to be held at Hellidon Lakes Hotel in Daventry, with the usual mix of names, initials and car related number plates going under the hammer.
Comments
Author

Keith Adams
Latest