Britain's last 'BL' dealership to close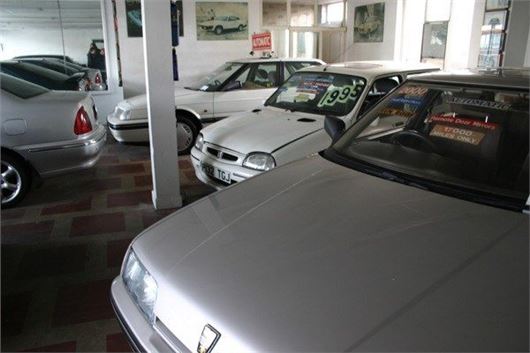 Published 06 February 2014
Derek Ketteringham, the owner of the iconic frozen-in-time BL dealership on London's North Circular Road, is to close up shop after 60 years of trading, saying that he'd 'like to have things settled by the end of the tax year'.
The dealership, originally a Standard–Triumph site, is regarded by many enthusiasts as a sales museum which features period brochures, posters and even signage. The land is to be redeveloped into flats pending planning conformation that's due very soon from the local Borough Council.
Derek has confirmed that all of the cars are now priced to sell and will accept realistic offers from sympathetic enthusiasts looking to secure themselves one of his remaining stock. The majority of the cars on sale are from his more active stock on the pitch outside come from the MG Rover stable, although there's a selection of cars inside which have become classics during their lengthy stays within.
The signage harks back to when Derek J Ketteringham Motors was an Austin Rover dealer and makes a great backdrop for the cars, which include a pair of 1989 Rover 800s, a 1995 Rover 100, Fiat Regata, Vauxhall Cavalier Mk3 2.5 V6, Peugeot 205 CTi, Audi 90 and Vauxhall Carlton Estate. Even the newer, more humdrum MG Rovers can spring the odd surprise – one S-registered 216Si had 16,000 miles on the clock and still smelled new inside.
If you're interested in enquiring about a car, please get in touch first, preferably via the email address, djketteringham@gmail.com – all prices are 'sympathetically negotiable.'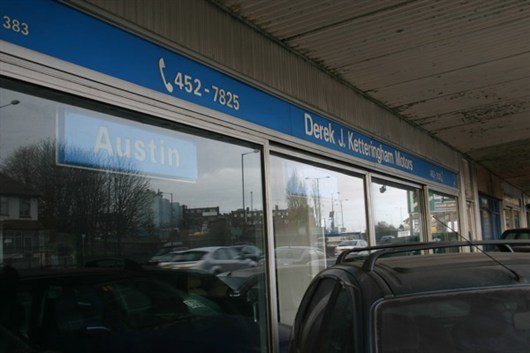 Comments
Author

Keith Adams
Latest